Viti-Culture Live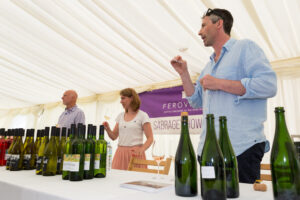 Viti-Culture is a one day free to attend event that focuses on technical developers, innovators, supplies and services directly or indirectly involved in wine production – from soil to cellar – providing a showcase for interested and prospective growers to come and speak to experts and find out more about any aspect of wine production. This year, Fruit & Vine are supporting the show as its Media Partner.
Hosted by Plumpton College, visitors can also tour the state-of-the-art facilities on site which brings every aspect of research, teaching and production to life. Whether you have an already established vineyard and winery, are looking to plant, or want to invest in your own production facilities, numerous exhibitors from vineyard consultants to land agents, specialist machinery manufacturers and dealers, winery equipment suppliers, agronomists, brand and packaging specialists, and professional service providers, attend Viti-Culture to advise on every aspect of establishing and managing a vineyard, to producing, packaging and marketing the wines. Alongside all of this, there is always a full itinerary of high quality seminars throughout the day.
For 2023, Viti-Culture has extended their annual wine industry event into the late afternoon, incorporating an English & Welsh Wine Fair and ticketed Wine Tasting Masterclass with the Three Wine Men's Tom Surgey and Oz Clarke OBE, the show' patron. Find out more about to what expect at this year's show in Fruit & Vine's latest show feature.
Tickets are now available and can be booked here.