What to expect at Viti-Culture Live 2023
Viti-Culture is a one day free event that focuses on technical developers, innovators, supplies and services directly or indirectly involved in wine production – from soil to cellar. The event provides a showcase for interested and prospective growers to come and speak to industry experts.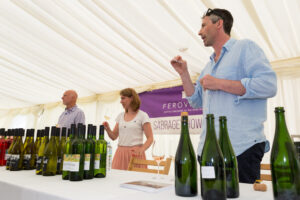 Industry Experts and Exhibitors
Whether you have an already established vineyard and winery, are looking to plant or want to invest in your own production facilities, trade exhibitors offering products and services are on-hand at Viti-Culture to provide expert advice. Vineyard consultants and land agents, specialist machinery manufacturers, dealers, winery equipment suppliers, agronomists, and brand and packaging specialists will all be under one roof to assist on every aspect of establishing and managing a vineyard, as well as producing, packaging and marketing the wines.
What's more, Fruit & Vine magazine is the Media Sponsor for Viti-Culture Live 2023. Visitors to the event can find us on Stand 231 where they can pick up the latest copy of our bespoke magazine covering everything fruit and vine related.
English and Welsh Wine Fair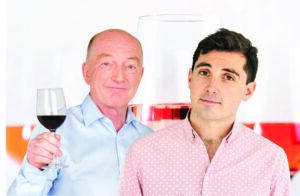 For 2023, Viti-Culture has extended their annual wine industry event into the late afternoon, incorporating an English & Welsh Wine Fair and ticketed Wine Tasting Masterclass with the Three Wine Men's Tom Surgey and Oz Clarke OBE, the show' patron.
This supporter, buyer and consumer wine tasting fair, open from 4pm, has been developed to provide opportunity for wine-lovers to sample the every-expanding array of wines now available from the UK and speak to the producers behind them.  As the patron and an extremely high-profile wine expert Oz Clarke will co-host the event.  He will be joined by Tom Surgey, also well-known as an expert wine presenter and lives locally in Lewes, and has a good network of wine-loving followers in the area.
Oz and Tom will welcome guests to the tasting and give a brief introductory speech at the beginning of the tasting.  They will then mingle among the guests introducing them to the range of wines available at stands and endeavour to visit all stands and introduce visitors to as many producers and wines as possible during the event.
Viti-Culture will be supplying a shuttle minibus to Lewes town centre and station to encourage attendance from the locality and out of area visitors.
Cheese and Wine Pairing Masterclass
In addition to the English and Welsh Wine Fair there will be a paid for ticketed Masterclass Wine and Cheese pairing session led by Oz and Tom. Tickets are available to book up until one week before the event; or until they are sold out.
Tickets are £48 and are available now via the Viti-Culture website.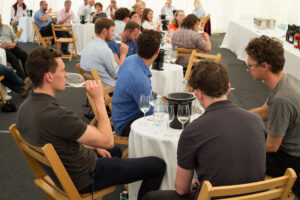 Seminars and Debates
During the day, visitors will be able to attend two debates led by Plumpton College Wine Division, and seminars include 'Regenerative Viticulture' led by Justin Howard-Sneyd and a PiWi from grape to glass focused session of three talks led by Professor Greg Dunn from Plumpton College Wine Division.
Plumpton College Participation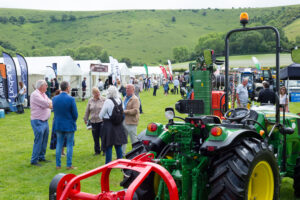 There are now around 900 vineyards in the UK, 500 of which are commercial.  This growing industry within the UK will provide many career opportunities for the next generation.
Plumpton Wine Centre is of course the centre of excellence for wine education in the UK and so we will welcome degree students alongside visitors from across the country. What better way to future-proof your business than by forging links now with the future of the industry!
Plumpton will be hosting a Careers in Wine area within the exhibitor space throughout the day and prospective, future, current and past students will be invited to attend the event by both ourselves and the college, giving them opportunity to discuss their career in wine and network with producers.
Plumpton College Wine Division Tours are available to book in the 'add-ons' section of the tickets.
For more information about Viti-Culture Live and how to secure your tickets, take a look at our Events page.