Fruit & Vine teams up with Viti-Culture Live as media partner
Fruit & Vine Magazine is proud to be the media partner for this year's Viti-Culture Live show at Plumpton College, East Sussex, on 1st June.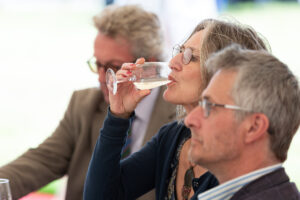 The one-day free event offers an opportunity for interested and prospected growers to speak to experts and find out more about any aspect of wine production – from establishing and managing a vineyard, to producing, packaging and marketing wines.
READ: What to expect at Viti-culture Live 2023!
It focuses on technical developers, innovators, supplies and services directly or indirectly involved in wine production, from soil to cellar.
As well as debates and seminars covering topics such as regenerative agriculture and piwi varieties throughout the day, Plumpton is offering a now sold-out tour of its winery.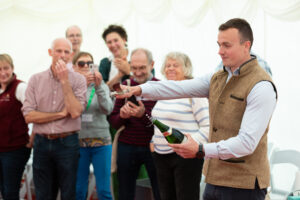 Additionally, Plumpton will host the UK Sabrage Tournament, organisation and sponsored by Ferovinum.
New for 2023, the event is being extended into the late afternoon to incorporate an English and Welsh Wine Fair and paid-for ticketed Cheese and Wine Pairing Masterclass.
Fruit & Vine, which released its first issue in November last year, is a sister publication to Farmers Guide, a free magazine established in 1979. A bespoke, bi-monthly magazine for the fruit and viticulture industries, it features news, innovations, specialist advice and regular grower profiles covering all aspects of fruit and vine growing.
With British viticulture being a rapidly expanding sector, the team behind Fruit & Vine is excited to be partnering with Viti-Culture Live.
Come and see us on Stand 231 to find out more about Fruit & Vine and to pick up your FREE copy of the magazine.
Viti-Culture Live will take place on 1st June 2023, 10am – 6.30pm, at Plumpton College, Ditchling, Lewes, BN7 3AE. Tickets can be booked online.