Kirkland Road Show – Kent
Join the Kirkland Road Show!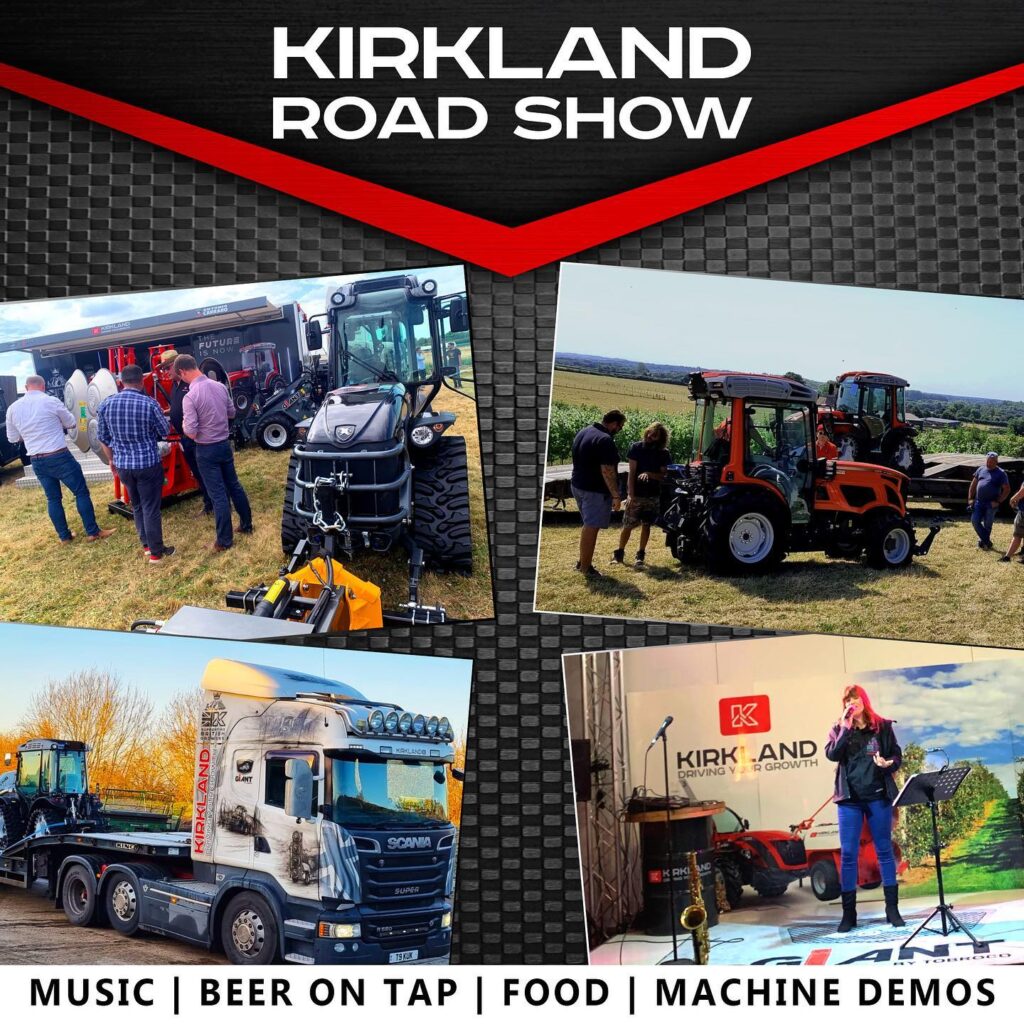 Join the team from Kirkland on Friday 4th August at Kirkland UK, Griffins Farm, Pleasure House Lane, Maidstone, Kent, ME17 3NW.
At the Kirkland Road Show, you'll have the opportunity to explore cutting-edge machinery, witness mind-blowing demonstrations, and interact with industry experts.
Discover the future of fruit farming and gain insights into the latest advancements from the Kirkland Team.
Bring the family for an evening of music, free food, drink and machinery discounts!
Time: 16:00-20:00
Register today for a chance of winning a Mankar Handheld Sprayer!