Kirkland Road Show – East Anglia
Kirkland are going on tour! Join the team at Boxford Farm Suffolk.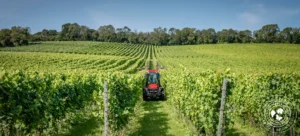 Join Kirkland on Friday 25th August at Boxford Suffolk Farms (CO10) for the opportunity to explore cutting-edge machinery, witness impressive demonstrations, and meet with industry experts.
Discover the future of fruit farming and gain insights into the latest advancements from the Kirkland Team.
Time: 16:00-20:00
Immerse yourself in the world of entertainment with music, free food & drink, and test out machines yourself! There's something for everyone at the Kirkland Road Show.
Don't miss out on this incredible event! Mark your calendars for the Kirkland Road Show and be prepared to be amazed.
Register today for a chance of winning a Mankar Handheld Sprayer!