Kirkland Road Show – Hampshire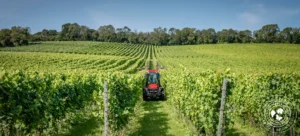 Join Kirkland on Thursday 3rd August at Emery Soft Fruits to discover the future of fruit farming and gain insights into the latest machinery advancements.
Explore cutting-edge machinery, witness exciting demonstrations, and meet with industry experts.
Time: 16:00-20:00
Immerse yourself in the world of entertainment with music, free food & drink, and test out machines yourself! There's something for everyone at the Kirkland Road Show.
Don't miss out on this incredible event!
Register today for a chance of winning a Mankar Handheld Sprayer!