ProWein to welcome largest ever presence of UK wine producers
The WineGB stand at the global wine and spirit exhibition event ProWein will be lining up nine English wine brands as the industry aspires to grow its export markets.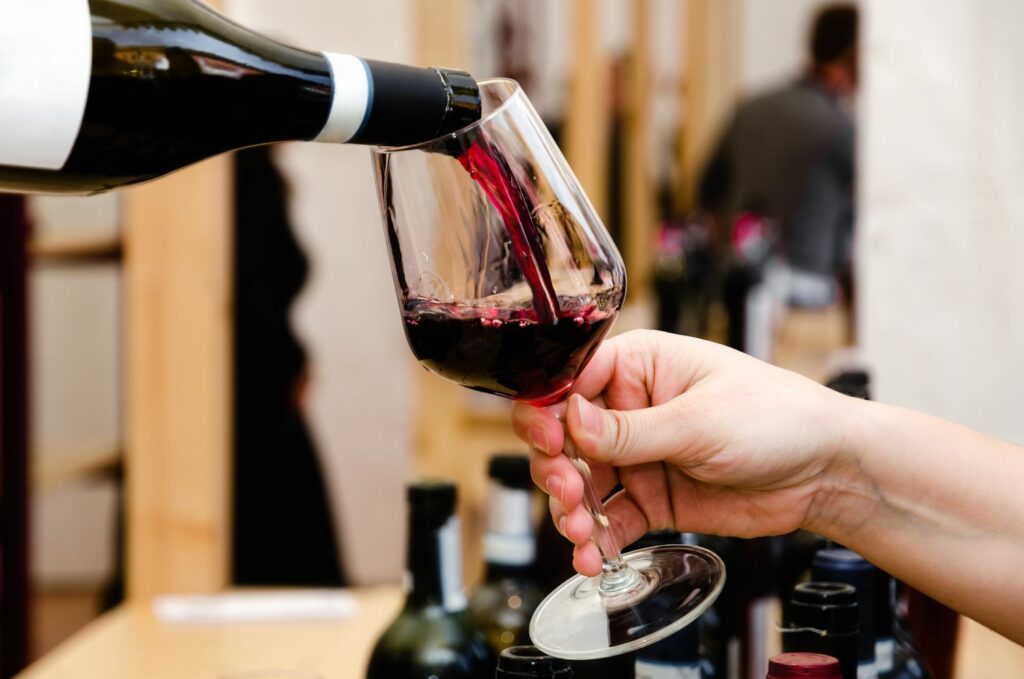 Taking place on 19th-21st March in Dusseldorf, Germany, this year's ProWein exhibition will be showcasing bottles from nine prominent wine producers in England, some of whom will be exhibiting at the show for the first time.
Brands on display form the UK will include Black Chalk, Bolney Wine Estate, Chapel Down, Gusbourne, Hattingley Valley, Ridgeview, and Roebuck Estates, as well as first-timers Lyme Bay Winery and Rathfinny Estate. Between them, these businesses span much of England's wine-producing region, from east in Kent to west in Devon.
According to WineGB, the overarching focus among producers on the stand will be showcasing a wide range of world-renowned classic method English sparkling wine. Some brands will also be exhibiting their still wines, primarily those produced from Pinot Noir and Chardonnay.
Andy Gadd, sales manager at Rathfinny Estate, said: "We are very much looking forward to ProWein 2023, our first in conjunction with Wine GB. We'll be presenting our full range of 2018 vintage traditional method English Sparkling Wines."
"2018 is widely regarding as the 'Vintage of the Decade' for English Sparkling and the wines are tasting incredibly well. 2022 was a year in which our export sales grew dramatically, we are now exporting to 8 international markets and are looking to expand that further," he added.
Meanwhile, Michael Kennedy, CEO at Roebuck Estates, commented: "Roebuck has grown alongside the interest in English Sparkling Wine we're seeing on the world stage.  It's an exciting time for our industry, and the international distribution we've already achieved shows us that our future is bright.
"Being 'Vintage Only' can have its challenges, but not when you have the quality of estate-grown fruit that we are harvesting from our collection of rich and diverse vineyards.  We've always known this would be what sets us apart, and we look forward to showing our individual vintage sparkling wines to many potential international partners once again at ProWein."
As revealed in the latest WineGB industry report (based on 2021 sales data), exports of English and Welsh wines, shipped to 30 different countries, account for 4% of all UK wine sales. There has also been a marked increase of 33% in sparkling wine shipments in 2021.
At present, Britain's three core export markets are Scandiavia, Japan and the United States. Scandinavia has been a source of key market growth, with Norway being the largest export market from the region, demonstrating a growth of 85% in 2021. Other export markets include Hong Kong, Germany, Switzerland and Netherlands.
In addition to driving growth in the UK wine sector, export activity also supports the promotion of inbound tourism, with wine tourism having grown exponentially in recent years.
Simon Thorpe, CEO of WineGB, commented: "The wine industry of Britain is thriving and engaging with an ever-growing crowd of followers and fans across the world as more and more trade buyers, influencers and consumers recognise the word-class credentials of our wines.
"We are delighted that there will be a larger presence at ProWein this year, providing an opportunity to showcase our wines and producers to an international trade audience."
The WineGB stand will be located in Hall 14 (Stand A50) at Messe Dusseldorf in Dusseldorf, Germany.