Industry-wide survey predicts bright future for UK wine production
This year's industry report published by Wines of Great Britain (WineGB) revealed a near 70% increase in wine sales over the past two years and a steady growth in hectarage under vine, suggesting a bright future is ahead for UK viticulture and winemaking.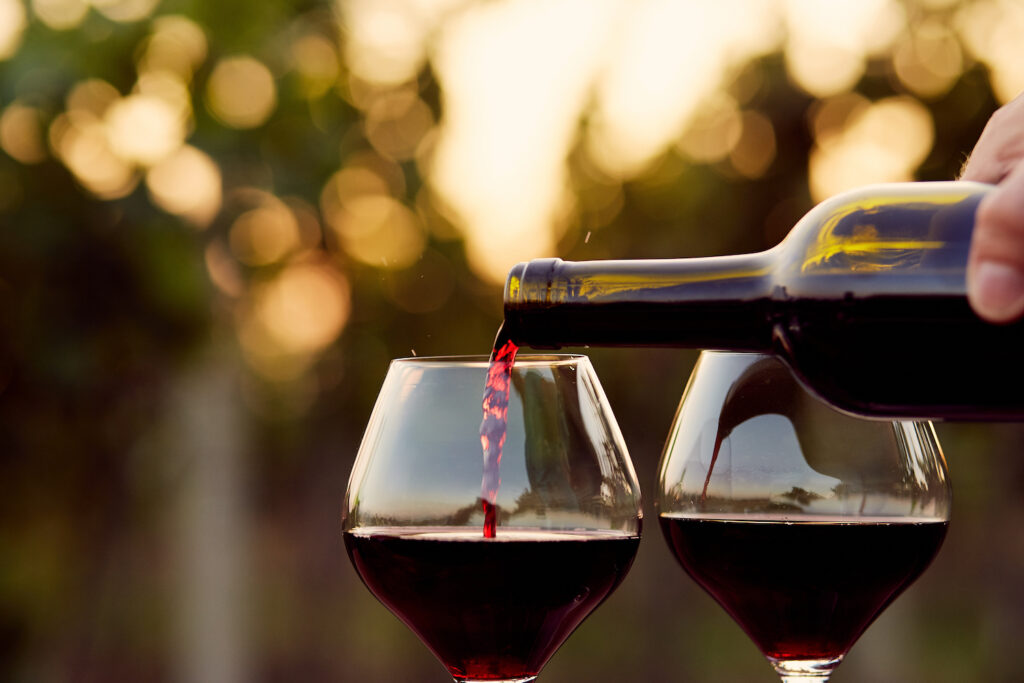 Helped by climate change and innovation, the English and Welsh wine sector has been on a continuous upward spiral over the last few years. Sales are up nearly 70% since 2019 with an overall 265% increase seen in the direct-to-consumer sales channel.
The UK is currently home to 897 vineyards and 197 wineries, employing more than 10,000 workers. The hectarage under vine has more than quadrupled since 2000 and stood at 3,758 ha in 2021, with 2022 expected to bring the total number over 4,000.
Considering that 59% of today's vines were planted in the 2010s, these numbers give UK growers and winemakers a reason to be optimistic, WineGB says. CEO Simon Thorpe MW commented: "There seems no deceleration in the pace of innovation, product development and consumer engagement."
The report also revealed that the four most popular grape varieties in England and Wales are Chardonnay, Pinot Noir, Pinot Meunier, and Bacchus. Over the past five years, plantings of Chardonnay, Pinot Noir, and Pinot Meunier varieties have amounted to 82% of total vine plantings.
While UK wine production is mainly focused on sparkling wine, there is still a sizeable amount of still wine being produced domestically. According to the report, the ratio of sparkling to still wine stayed relatively constant over the past five years, making up 68.2% and 31.8% of total wine production on average respectively.
As mentioned above, wine sales have increased considerably over the last two years, showing a 31% year-on-year rise in 2021 and an overall rise of 69% from 2019 to 2021. Of all sales in the past year, 57% were made via the direct-to-consumer route, which has become the primary distribution channel in the industry.
Export sales have also seen an increase in 2021, accounting for 4% of total sales. British wine was shipped to no less than 30 destinations, with Scandinavia, Japan, and the USA continuing to be the key export markets. Sparkling wine exports have seen a 33% rise in 2021, while shipments of still wine increased significantly by 501%.
Other than presenting industry data, WineGB's report also announced the launch of a sector-wide consultation to review current PDO/PGI schemes and make sure they are fit for current and future wine production practices.
"We need to ensure these schemes are fit for purpose for a modern, quality focused and innovative production. We must have a scheme which protects and informs the consumer whilst equally adding value to producers," Mr Thorpe explained.
Outlining WineGB's strategy for the future, he added: "We are also continuing our drive on sustainability, wine tourism, exports, product excellence and industry leadership."
Since its launch, the Sustainable Wines of Great Britain (SWGB) scheme has grown to 83 members and covers 77 UK vineyards, which amount to over half of the country's hectarage under vine. The scheme promotes the uptake of sustainable vine growing practices in accordance with SWGB guidelines.
Members who successfully passed a Scheme audit in the last three years are able to use the SWGB Trade Mark, indicating the grower/producer is striving for environmental sustainability. There are currently 35 fully accredited wines on the market bearing the label. WineGB's objective for the next three years is to further increase sustainable wine production and consumer awareness of the scheme.
Another way WineGB is intending to support the industry is by creating opportunities for vineyards and wineries to capitalise on tourism. According to the report, wine tourism is a rapidly growing sector and has the potential to bring major benefits to viticulture businesses.
A recent VisitBritain survey has shown that 42% of domestic tourists would enjoy a visit to a winery, suggesting businesses should consider expanding into this area. In response, WineGB has partnered with VisitBritain to provide training and support to producers with growing this side of their business.
Summarising the report's findings, Mr Thorpe concluded: "The past 12 months has delivered a stronger and fitter wine production sector, one which is in a more robust place to confront the challenging economic times in which we live."
To view the full report, visit: https://www.winegb.co.uk/trade/industry-data-and-stats-2/