Welsh wines impress at 2023 awards
White Castle Vineyard scooped Best Overall Wine for its still red, Harry, and was presented with a trophy by the Welsh minister for rural affairs.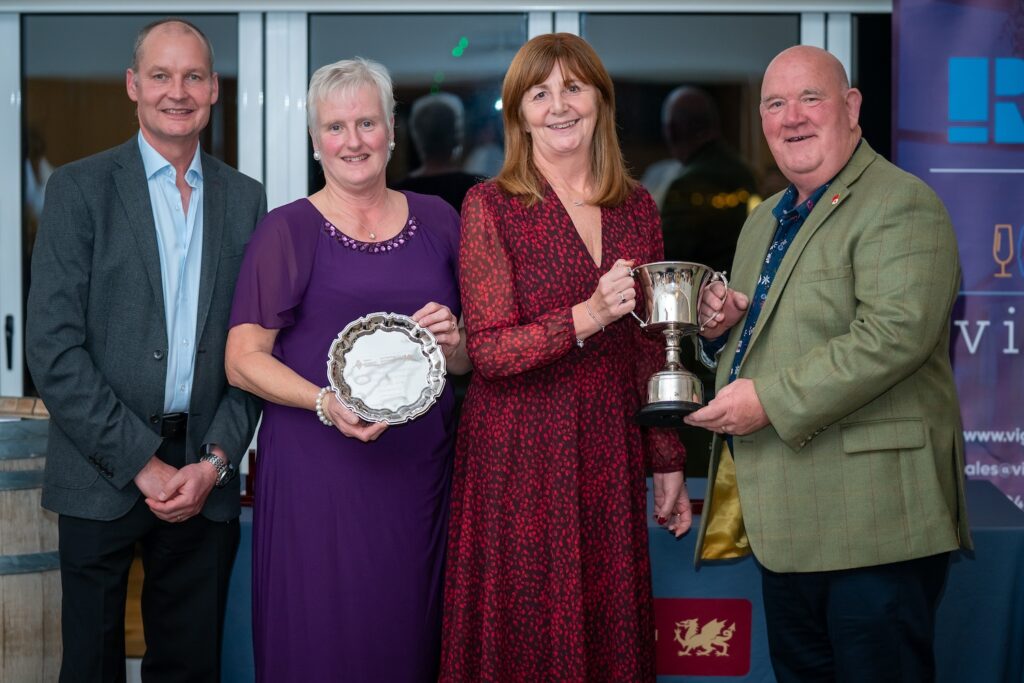 The 2023 Welsh Wine Awards took place at the iconic Llanerch Vineyard Hotel, Hensol, and saw a record 50 wines, from 12 different vineyards, entered into the competition.
It was organised by the Welsh Vineyards Association (WVA) which celebrates its 10th anniversary this year.
All 50 wines were sampled by a panel of expert judges, with the tasting divided into five different flights, consisting of white and rosé sparkling, followed by rosé, white and red still wines.
The judges were tremendously impressed by the quality, awarding a total of 20 bronzes, 26 silvers and three golds.
The winning wines were as follows:
Best sparkling white: Montgomery Vineyard's 2020 Demi-Sec
Best sparkling rosé: Vale Vineyard's 2021 Debut Sparkling Rosé
Best still rosé: The Dell Vineyard's Y Lleidr 2022
Best still white: Parva Farm Vineyard's Tintern Parva Bacchus 2019
Best still red: White Castle Vineyard's Harry 2021.
Harry, from White Castle Vineyard, was chosen as the best wine with PDO/PGI (an internationally recognised standard certifying its provenance and quality).
The same wine was also chosen as the Best Overall Wine, with Robb and Nicola Merchant from White Castle Vineyard being presented with the Thomas Davies Memorial trophy in recognition by the minister for rural affairs and North Wales, and Trefnydd, Lesley Griffiths MS.
The minister said: "A huge congratulations to all the nominees and winners at this year's Welsh Wine Awards, and especially White Castle Vineyard on having the best overall wine for 2023.
"Welsh wines are an important part of our food and drinks industry which continue to gain increasing worldwide interest.
"It is now a multi award winning industry and I am proud of the hard work and commitment which takes place to make the best possible products for people to enjoy at home and abroad."
WVA chair Andy Mounsey concluded by thanking everyone involved who had come together to make the event such a success.
This included Llanerch for hosting, all the participating vineyards, the judges, the sponsors and WineGB (the national association representing UK vineyards, whose CEO was present).
Finally, in particular, thanking the minister for being present to make the awards and demonstrating once again her personal support and that of her department for this vibrant, growing and exciting sector.
---