UK top fruit crisis set to cause further shortages as industry hangs "on a knife edge"
British consumers are set to suffer further food shortages as more apple and pear growers are forced to dig up orchards and pursue other avenues over unsustainable returns from retailers.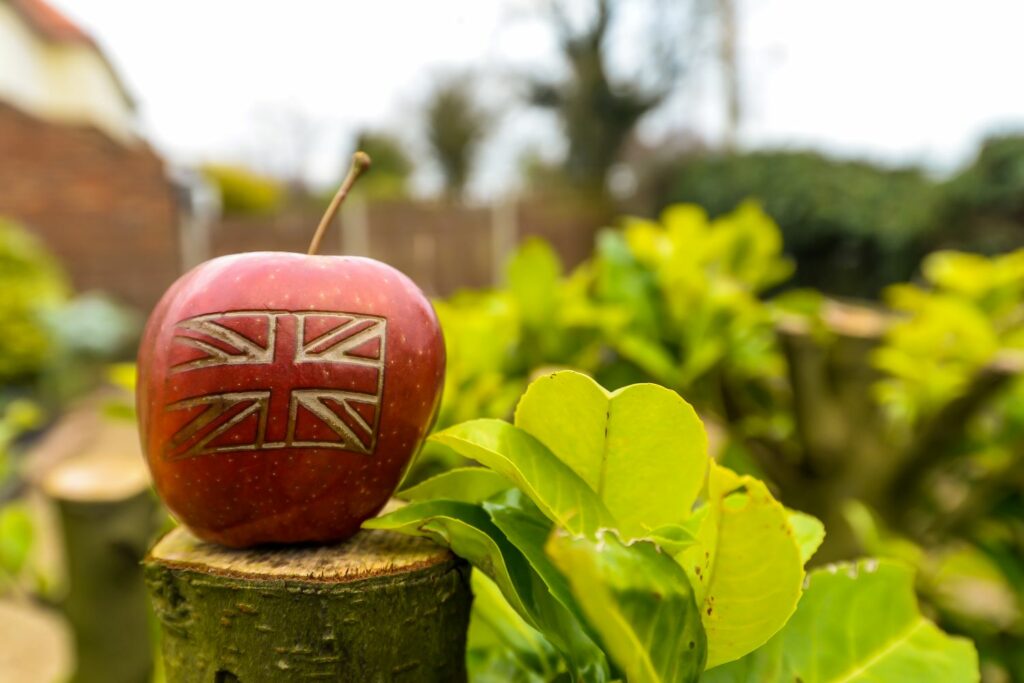 Facing ongoing challenges that have already brought many top fruit businesses to a standstill, UK apple and pear growers have cancelled a third of replacement tree orders required to maintain orchards nationwide, according to a British Growers Association (BGA) survey conducted in late 2022.
Instead of the planned 480,000 new trees, the survey respondents, who are members of British Apples & Pears Limited (BAPL) and represent an estimated 80% of the British top fruit industry, will only be planting 330,000 new apple and pear trees this season.
"This is the clearest indication yet," said BAPL executive chair Ali Capper, "that the future of apple and pear growing in the UK is seriously in doubt. The industry is on a knife edge. Without long-term investment and new tree planting, orchards will quickly go into decline. That's not something any of us wants, least of all the British consumer."
Mr Capper said the key reason for the lack of investment from growers is unsustainable returns from supermarkets. While the combined cost of picking, energy, haulage and packaging has seen an unprecedented increase of 23%, growers have reported an average 0.8% year-on-year increase in revenue from retailers.
Meanwhile, an independent report by John Pelham from Andersons Consulting recommended farmers should receive a minimum 12% increase in returns (e.g. 10.2p/pack on a Gala apple six pack).
Grower feedback in the BGA survey also included anonymous comments expressing concerns about the UK top fruit industry:
"We have decided to quit apple growing in 2 years' time after 40 years of growing fruit," one grower wrote.
Another commenter said: "We have pruned them [fruit trees], but unless something miraculous happens, we shall […] mothball the orchards whilst we decide their eventual fate."
Yet others are considering swapping land to other, more profitable crops, as costs are escalating without an increase in net price. Mr Capper raised concerns over the loss of biodiversity and ecosystem services contained within Britain's orchards.
"Losing British orchards is not just an issue for our growers and UK food security," he explained. "We're going to lose huge biodiversity in our countryside too. Apple and pear orchards are a sustainability success story – 83% of our growers work with local beekeepers, 62% have wildflower leys on headlands and 89% have grass orchard margins that are not cut or travelled."
Imports threaten local produce as orchards disappear across the 'Garden of England'
According to the BBC, apple growers across Kent have been digging up their orchards in the face of their efforts being met with no viable returns from supermarkets. Marden-based Richard Budd has recently removed 50 acres (20 hectares) of apple trees from his land and fears that imported apples and pears and increasing food shortages will follow in the wake of the crisis.
Mr Budd was quoted by the BBC as saying: 'When that fruit's gone, it won't come back. So we'll have to source it from either abroad or we will see empty supermarket shelves.'
Another grower, Reuben Collingwood from Tenterden, is grappling with huge financial losses in his fruit-growing business and described the situation as 'pretty catastrophic'.
He told the BBC: 'We use a lot electricity for our cold storage to be able to provide food throughout the winter. That's gone up 300% on last year, labour's gone up 15% and it's due to go up again in April.'
In response to the BGA survey and the escalating financial crisis crippling the industry, BAPL has appealed to retailers, the government and consumers for support to the UK top fruit sector.
From supermarkets, the organisation has asked for a reset on returns to reflect the significant 23% inflation in the cost of production and called for the prioritisation of British apples and pears over imports on the long term. For the government, BAPL outlined a clear set of demands, including:
To add grower businesses to the Energy Business Relief Scheme vulnerable list
To convene a meeting of retailers to discuss the emerging crisis in the British apple and pear sector
To remove the limit on the number of seasonal workers allowed into the UK and increase the current permit to a nine-month visa
To prevent unnecessary inflation by removing the wage premium linked to the Seasonal Workers Scheme
To support the development of renewables (wind and solar)
Lastly, BAPL encouraged all shoppers to check product labels and make sure they're always buying British apples and pears. By choosing fruit grown in the UK, consumers can not only support local farmers, but also lower the environmental impact of the food they eat every day.
"We must act now," urged Ali Capper. "This is not just about the apple and pear growers, the future of UK food security, biodiversity and our nation's health are at stake."
Empty shelves may continue to greet shoppers until as late as May
In response to the food shortages, major supermarkets such as Asda, Tesco, Aldi and Morrisons have recently imposed limits on items like tomatoes, peppers, cucumbers and raspberries.
While environment secretary Thérèse Coffey expects the situation to last another "two to four weeks", some growers say the shortages will continue until as late as May.
The unusually cold weather in southern Europe and North Africa has been cited as the primary reason for a lack in certain food items, however, increased energy and fertiliser costs also played a role.
As a result, nearly a fifth (18%) of UK adults experienced shortages of essential food items in the past two weeks as opposed to 13% a year ago, the Office for National Statistics has revealed.
To alleviate the situation, Ms Coffey suggested in a House of Commons session that consumers should eat more seasonally and support the nation's farmers by choosing British produce over imported goods.
She considers it "important to make sure that we cherish the specialisms that we have in this country – a lot of people would be eating turnips right now rather than thinking necessarily about aspects of lettuce and tomatoes and similar".
The environment secretary added: "I'm conscious that consumers want year-round choice and that is what our supermarkets, food producers and growers around the world try to satisfy."
Following public backlash against the environment secretary's comments on seasonal eating, a Downing St spokesperson was quoted saying: "We don't believe it is for us to tell people what they should or shouldn't buy, that is entirely a matter for them. I think what the secretary of state was doing was setting out the importance of celebrating the produce that we grow here in the UK but, ultimately, it is for individuals to decide what food they wish to buy."