UK to become new hotspot for wine production due to warming climate
Research has shown that UK wine production is likely to increase in the coming years with growing conditions forecasted to resemble those in famous winemaking regions of France and Germany.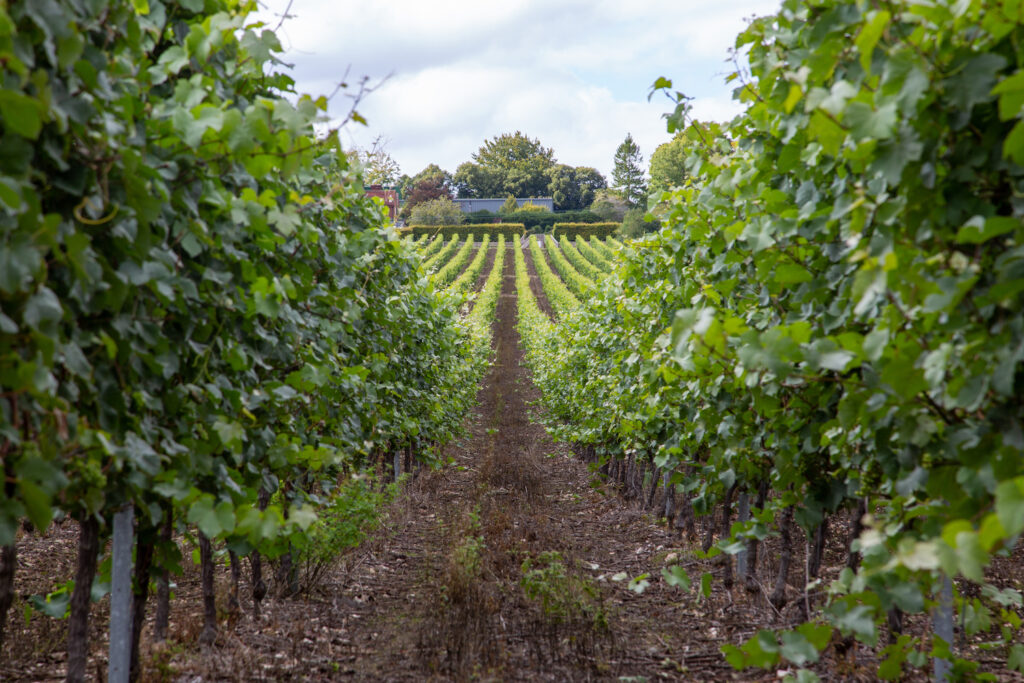 For the last two decades, UK viticulture has been on an upward spiral with more than 800 vineyards now operating across the country. The nation has also seen a boom in award-winning wine production, alongside a shift towards sparkling wines as conditions are becoming favourable for Pinot Noir and Chardonnay grape varieties.
Prof Steve Dorling, researcher at the University of East Anglia (UEA) School of Environmental Sciences and the forecasting company Weatherquest Ltd, said: "We've seen viticulture in the UK expand nearly 400% from 761 to 3,800 hectares between 2004 and 2021.
"Warm, dry UK growing seasons like 2018, with lower-than-average disease problems in the vines, led to production of a record-breaking 15.6 million bottles and these growing conditions have already become and are projected to become more common."
Led by Prof Dorling, a team of researchers from the UEA, the London School of Economics, the vineyard and winery consultancy Vinescapes Ltd and Weatherquest Ltd have recently outlined their projections for the UK wine sector over the next 20 years.
The study [1] was conducted as part of the Climate Resilience in the UK Wine Sector (CREWS-UK) project that brings together climatologists, social scientists, and wine sector specialists to investigate how climate change will affect UK wine production.
Using the latest climate data and cutting-edge modelling and mapping technologies, the researchers determined how often growing conditions in the UK are expected to become similar to those in world-class winemaking regions, such as Champagne and Burgundy in France and Baden in Germany.
Their findings indicate that large areas of England and Wales are soon to become suitable for sparkling wine and grape varieties. They also predict great potential for high-quality still wine production in the near future.
The study's lead author Dr Alistair Nesbitt, of Vinescapes Ltd, said: "We found that significant areas within England and Wales are projected to become warmer by 2040 by up to a further 1.4°C during the growing season.
"This expands the area of suitability for Pinot Noir for sparkling wine production, but also new areas will open up within the growing season temperature suitability range for still Pinot Noir production and for growing varieties such as Sauvignon Blanc, Riesling, Semillon and more disease-resistant varieties, which are hardly grown in the UK at present."
Moreover, the study's predictions suggest the remarkable 2018 vintage will return more frequently in various areas of the UK, namely:
Lincolnshire
East Anglia
South-central England
South-west England
North-east Wales
South Wales.
With regards to still wine, regions of eastern and south-eastern England may soon become ideal for still red Pinot Noir production. Scientists are forecasting temperatures in the area to increase during the growing season, bringing it into a suitable range for still Pinot Noir grape varieties.
While the latest predictions are no doubt promising to all those involved in viticulture and winemaking, researchers have warned of existing challenges and said the industry must be able to adapt to the rapidly changing climate conditions.
What's more, British weather is known to be unpredictable, and vine growers will continue to have to factor in associated risks such as early season frost. The 2012 vintage serves as a prime example, when growers across the UK suffered heavy losses as a result of the cool and wet weather during flowering season.
Prof Dorling commented: "There are exciting times ahead for the UK wine sector, but our results have emphasised the challenge of establishing wine identities and brands, in particular those tightly associated with varieties and wine styles, in a rapidly changing climate."
Those looking to invest into vineyard and winery businesses should therefore carefully evaluate the growing risks posed by the market and the rapidly changing UK climate.
[1] 'Climate change projections for UK viticulture to 2040: a focus on improving suitability for Pinot Noir', Alistair Nesbitt et al (published in OENO One on July 8)