Ten vineyards to showcase premium wines at Fizz Fest 2023
Fizz Fest is the flagship event for Vineyards of Hampshire and offers visitors the chance to try 25 different premium sparkling and still wines.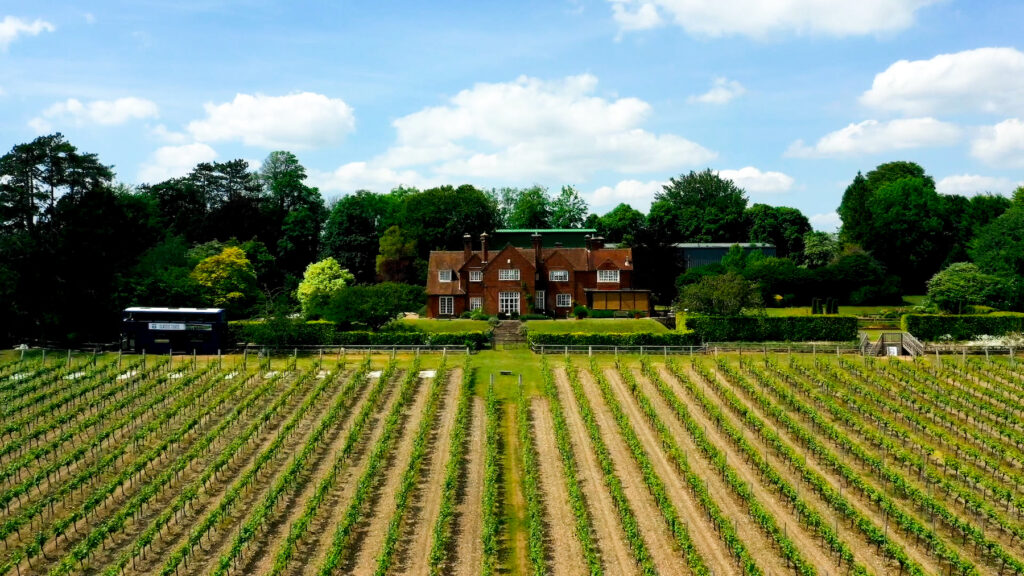 A group of 10 Hampshire vineyards will head to England's oldest commercial vineyard – Hambledon Vineyard – on 23rd July for the ninth Fizz Fest event.
Visitors will be able to taste, purchase and learn more about the variety of Hampshire sparkling and still wines on offer at the show.
Vineyards of Hampshire (VoH) members range from small family owned to large vineyards with exceptional wine tourism venues. This year the association welcomes newest member, Quob Park Estate. All share one aim: to promote the quality of their Hampshire wines.
Ian Kellett, Hambledon owner, says: "We are delighted to be hosting Vineyards of Hampshire's annual Fizz Fest here at Hambledon Vineyard, Hambledon. We look forward to seeing old friends, and welcoming all wine lovers, to taste a range of sparkling and still wines in our historic setting."
Established in 1952, Hambledon is the UK's oldest commercial vineyard. Current owners Ian and Anna bought the estate in the late 1990s and replanted with various clones of the classic Champagne varieties of Chardonnay, Pinot Noir and Meunier. Today the estate has just over 200 acres under vine and concentrates on producing the very finest English fizz.
Fizz Fest 23 will be opened by the Hampshire Hawkes ladies cricket team and is sponsored by NFU Wickham and Winchester, de Mellow & Co, Harwoods and Martin & Company.  
Tickets are now available for admission and tasting, along with tutored vineyard tour and exclusive masterclasses such as Wine and Food Pairing with Erica Dent of Enjoy Discovering Wine; Reidel Wine Glass Experience with brand ambassador Martin Turner or a Chardonnay class with Katrina Smith from Tipple Talk.
Visitors can taste the latest vintages in the tasting tent, enjoy a chilled glass of sparkling in the Fizz Bar; purchase their favourite wines from the shop; listen to the live music from award-winning jazz vocalist Amy Baker and absorb the atmosphere, whilst eating delicious food from Hampshire street food stalls.
 Vineyards of Hampshire comprises of Black Chalk, Cottonworth, Danebury Vineyards, Exton Park, The Grange, Hambledon, Hattingley, Louis Pommery England, Quob Park Estate, Raimes.
 Booking:
Tickets: £35 pp admission to VoH Fizz Fest including wine tastings + booking fee
Masterclasses: £25 pp per event + booking fee (with General Admission ticket only)
Vineyard tours: £12 pp + booking fee (with General Admisssion ticket only).
Book via: https://www.vineyardsofhampshire.co.uk/our-events on Eventbrite
Location: Hambledon Vineyard, Hambledon, Hampshire, PO7 4RY
Date & time: Sunday 23rd July, 12–4.30pm.