Seasonal worker visas "a positive step forward" for horticulture industry
The government has confirmed 45,000 visas for seasonal workers will be available for businesses next year – an uplift of 15,000 compared to what was available in early 2022.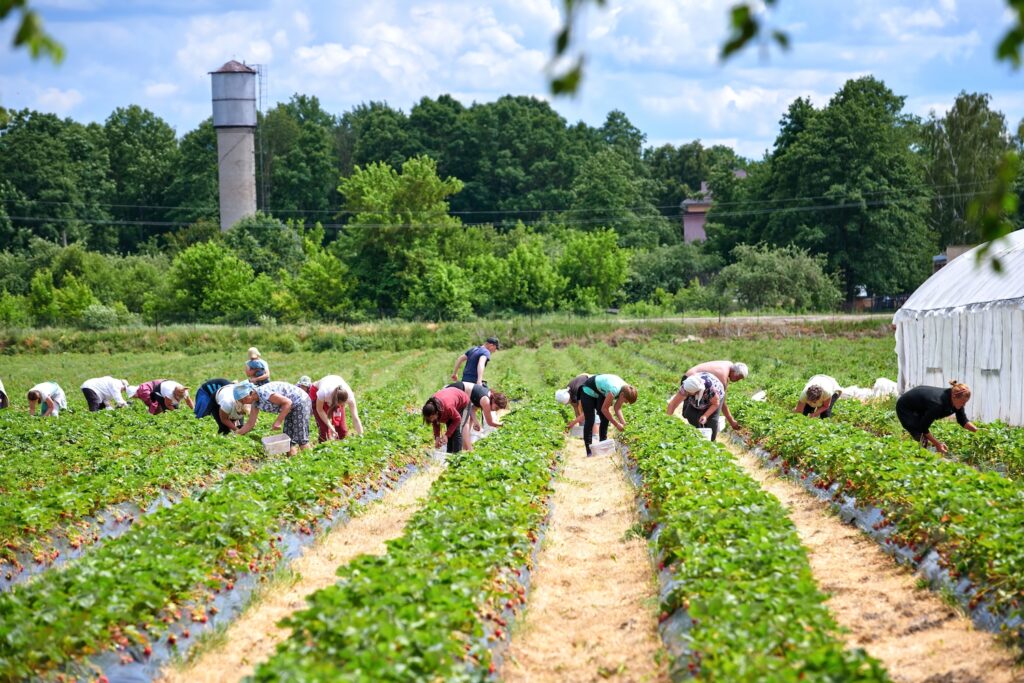 Businesses will be able to recruit foreign workers to come to the UK for up to six months through the seasonal worker visa route, thanks to the allocation of 45,000 visas for 2023.
The number will be kept under review with the potential to increase by a further 10,000 if necessary, the government says.
The first 4,000 visas will be made available to operators next week to ensure that daffodil growers have the labour available for their harvest at the start of the year.
The government says these changes will provide certainty for farmers and help to tackle labour shortages and rising input costs.
As well as expanding the number of available visas, the government confirmed it will appoint new scheme operators to help with the efficient operation of the visa route and safeguard worker welfare.
A new team will focus on ensuring sponsors are abiding by workers' rights by improving training and processes for compliance inspectors and creating clear policies and guidance for robust action for scheme operators, where workers are at risk of exploitation.
Farming minister Mark Spencer said: "Seasonal labour has long been part of the UK's rural economy, and while it is right that we offer long term support to increase the use of domestic labour, we also need to support businesses on the back of what has been a challenging year for food producers.
"That's why we've listened to the UK's horticulture sector, and today's announcement will provide our growers with the labour they need to bring in the harvest and continue to put their produce on our tables."
NFU deputy president Tom Bradshaw said the announcement is a "positive step forward" and will be a "relief" for many fruit, vegetable and ornamental growers.
However, he added: "For some growers, this announcement will have come too late with some already having made the difficult decision to reduce production in the coming season.
"Growers have faced a really tough year with soaring energy and fertiliser costs only adding to the pressure caused by significant workforce shortages, which resulted in £60 million of fruit and vegetables being wasted in the first half of 2022 alone.  And we expect the coming 2023 season to be equally challenging.
"We'll be closely monitoring the situation this season and given the significant pressure growers are currently under, it's important that any decision to release the further 10,000 visas is timely and made ahead of the peak season."
To realise ambitions to increase the amount of fruit and veg grown on home soil, growers need "longer term certainty", Mr Bradshaw added.
"The NFU will continue to ask for a minimum of a five-year rolling SAW scheme to give growers the confidence to invest in their businesses, and boost Britain's production of nutritious and affordable fruit and vegetables," he concluded.
More widely, the government said it is taking action to encourage all sectors to make employment more attractive to UK domestic workers. To help with these efforts, Defra is working with industry and DWP to raise awareness of career opportunities within the food and drink sector among UK workers.