Scottish growers introduce climate-friendly pea gin
The Arbikie Highland Estate in Angus has developed a pea-based gin, now sold worldwide, to reduce its reliance on fertilisers and its carbon footprint.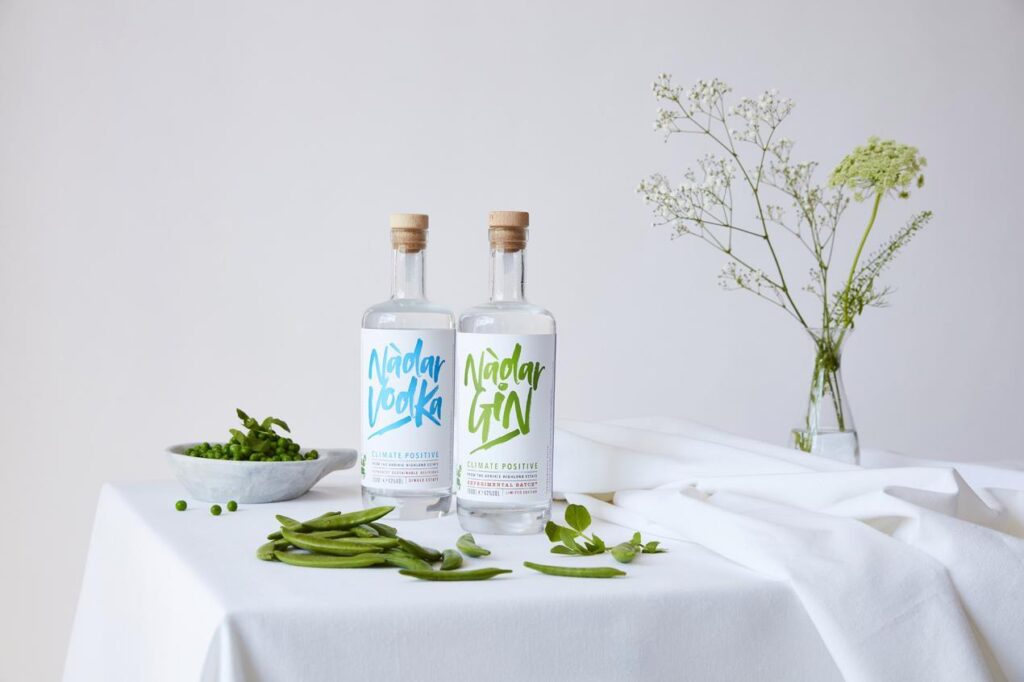 Pea-based gin Nàdar has been created in partnership with scientists at Abertay University and the James Hutton Institute, who looked at the distilling potential of less conventional crops.
As peas can fix their own nitrogen, this reduces the farm's reliance on synthetic fertilisers and therefore lowers its environmental impact.
The gin was named Nàdar, which means 'nature' in Gaelic. Arbikie says it saves 1.54kg of CO2e per bottle.
It was created by master distiller and scientist Dr Kirsty Black, in close collaboration with agroecologist Dr Pietro Iannetta, from the James Hutton Institute.
The Arbikie estate is currently run by brothers Iain, David and John Stirling, who added the distillery to their operation nearly 10 years ago. Their ambition has been to develop a 'field to bottle' model – growing, harvesting and distilling everything on-site.
Iain said: "Customers are increasingly demanding more from their produce in terms of sustainability, and we need to be willing to listen to the market and respond.
"We have an amazing farming industry which is very adaptable and innovative and could supply more in that space if distillers were to ask for it."
The Stirling family have been farming for over 400 years and grow barley for the whisky industry. Arbikie recently started growing heritage barleys that were grown by their father, Alex Stirling, to celebrate his long farming career and legacy.
The Stirlings' story is part of a series of case studies, developed as part of the 2023 RHASS Presidential Initiative, exploring the science behind food and drink production.
There will be a showcase of the RHASS Presidents' Initiative case studies at this year's Royal Highland Show – creating a legacy of materials which will be made available for anyone to access.