NIAB launches new trials vineyard at East Malling site
As part of its expanding viticulture portfolio, NIAB has recently opened a new trials vineyard at its East Malling site in Kent, offering companies the opportunity to develop new products and services for the growing viticulture sector.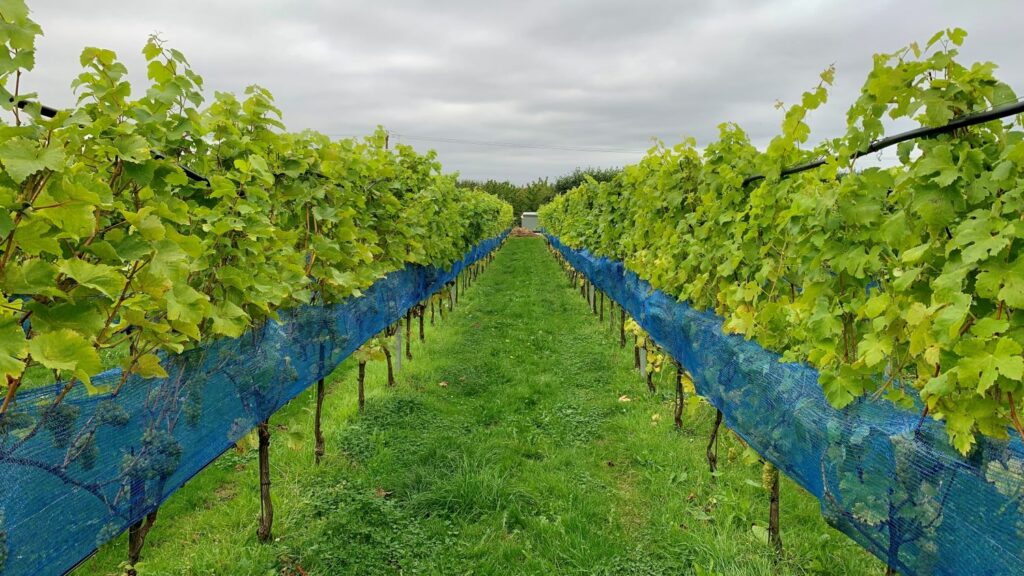 The one-of-a-kind vineyard consists of Chardonnay and Pinot Noir varieties in 24 rows (60 vines per row) and forms part of NIAB's extensive range of horticultural crop trials services. The site is available for bespoke trials, technical innovation, commercial demonstrations and independent evaluation.
The new vineyard may be of interest to companies looking to develop new products and services for the horticultural industry, such as agrochemical manufacturers seeking to test new crop protection chemicals.
Adrian Harris, NIAB's horticultural trials co-ordinator at East Malling, said: "Our new trials vineyard will be a valuable industry resource. With no grapes being harvested for sale or for juice, it is thought to be the only vineyard of its kind in the UK.
"It offers the opportunity to undertake trials, which require crop destruction, where new and emerging material is being assessed; we have already assessed a root treatment during the vineyard's establishment phase," he revealed.
Alongside the new trials vineyard, NIAB's expanding viticulture research platform includes a planting of the Divico red grape variety, an R&D vineyard dedicated to the refinement of growing systems according to the British climate and soils, as well as the Wine Innovation Centre.
The new centre is co-funded by the East Malling Viticulture R&D Consortium, whose members include major UK wine producers Gusbourne, Chapel Down, Nyetimber and MDCV, along with Netafim UK Ltd. Moreover, the Consortium's associate members include companies like HL Hutchinsons, Yara UK Ltd, OvinAlp and Hampton Steel Ltd.
Scott Raffle, NIAB's horticulture knowledge exchange manager, said viticulture work at the Kent site aims to improve grape yields and quality whilst keeping sustainability in mind:
"The UK viticulture industry has rapidly expanded in recent years and NIAB is becoming increasingly engaged with vineyard growers and wine producers with the intention of applying the skills we have developed in other horticulture sectors to the viticulture industry.
"Our aim is to help to improve grape yields and juice quality, whilst using resources responsibly and sustainably in ways that can be implemented in the UK's cool-climate commercial vineyards.
"Our new trials vineyard will allow us to work with agrochemical and technological companies to further support production and crop protection processes."
To inquire about the facilities and services offered by the new vineyard, contact NIAB horticultural trials co-ordinator Adrian Harris (Adrian.harris@niab.com).