New Great Taste bursary launched for small food & drink producers
To celebrate the 30th anniversary of Great Taste, the Guild of Fine Food is offering 50 emerging micro producers a one-time free entry into the world's most trusted taste accreditation scheme.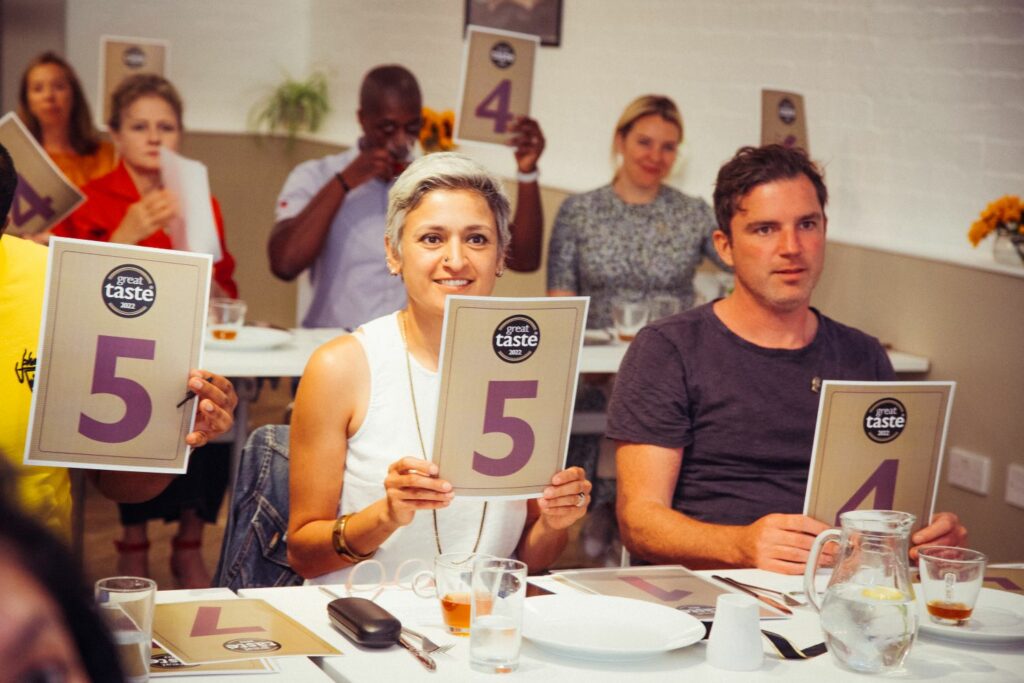 Great Taste is recognised worldwide as a stamp of excellence and is sought after by consumers and retailers alike. Products are judged based on taste alone with packaging removed prior to the layered, rigorous judging process.
The bursary will enable members of the Guild of Fine Food who have never entered the Great Taste scheme before to put one new product in front of an expert panel of judges consisting of chefs, buyers, food writers and retailers. Entries open on 23 January and eligible micro producers must meet the following requirements:
Be less than two years old
Have a turnover of less than £100,000
Only enter one product per business (that hasn't been entered in Great Taste before)
Be commercially available in the UK
Once the application window closes on 7 February, the Great Taste bursary panel, namely Adrian Boswell, buyer at Selfridges, industry commentator and food entrepreneur Mallika Basu, and PR & marketing expert AJ Sharp, will shortlist the 50 most eligible entries.
John Farrand, managing director of the Guild of Fine Food commented: "Since its inception the accreditation scheme has celebrated and helped excellent food & drink. We've always been about working with businesses across the industry and our activities have an ecosystem of scaled entry costs that mean our biggest entrants also support our smallest ones.
"It's true, though, that the micro producers often need more help, especially with the current economic headwinds, and that is why we are excited to be launching the Great Taste Bursary. By helping fledging makers, we continue the great work that our team, our judges, and the sector is doing to nurture start-ups and innovative new businesses."
Mr Farrand went on to point out the scheme has much to offer to all entrants regardless of the competition outcome.
"If our bursary candidates go on to achieve an award, they will be able to display it on packaging and benefit from support and kudos which comes with a Great Taste award. If they are not successful, our rigorous judging process provides every entrant with impartial, honest feedback from industry experts. And that is incredibly valuable."
Adrian Boswell, buyer at Selfridges who's been judging Great Taste for over ten years commented: "It's important for my buying role in the food hall to know what's out there and who are the emerging and quality makers.
"Great Taste has always done that but being involved in assessing applications to the bursary can only improve that market awareness and, more importantly, the initiative will encourage innovative producers to take part."
Following the announcement of bursary winners on 24 February, the products will go on to be blind-tasted alongside entries from 110 different countries at the Dorset and London judging venues between March – June 2023. Results will be available at the wrap-up of the Great Taste 2023 scheme on 1st August.
Bursary entries can be submitted via https://gff.co.uk/bursary
The full list of last year's winners and where to buy them can be viewed at www.greattasteawards.co.uk