Level up the sustainability of your fruit enterprise with Growing Kent & Medway funding
Keen to help businesses in the fight towards net zero, the innovation hub Growing Kent & Medway (GKM) is offering a number of funding opportunities to horticultural, food and drink enterprises wanting to take sustainability to the next level.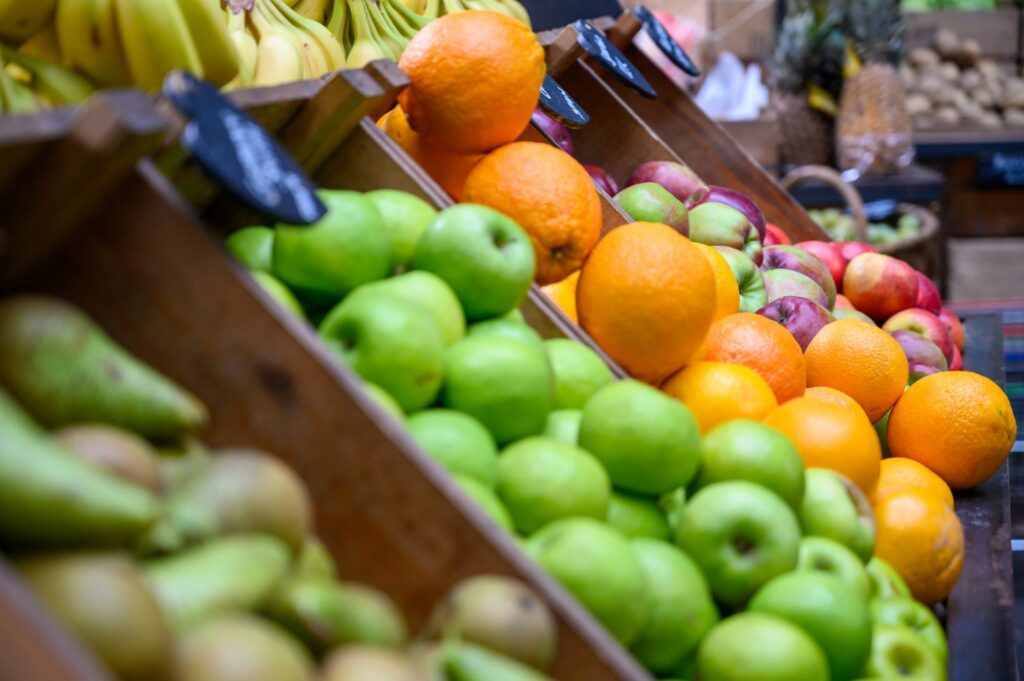 At the NIAB Soft Fruit Day technical webinar on 30th November, GKM innovation growth manager Dr Robert Saville gave delegates an insight into some of the work the consortium has carried out over the past six to twelve months to help businesses become more sustainable.
Dr Saville also talked about the funding and learning opportunities available to growers and business owners who wish to grow their enterprise through innovation and collaboration.
According to Dr Saville, the current focus of the GKM programme is on driving economic growth in the Kent and Medway region, promoting technology-driven horticulture, and supporting sustainable food and drink production, processing and packaging. To achieve its targets, the consortium offers various schemes and services, such as:
R&D grant funding
Business support via Food Accelerator
Mentoring programmes
Growing Green
The Sustainable Packaging Forum
Events Programme
Research infrastructure
Inclusive growth agenda
Research and development funding at GKM
R&D funding is available to companies of all sizes and is aimed at funding innovative projects at all stages of development. GKM's funding competitions are built around current issues such as improving sustainability and reaching the 2050 net zero target.
In September this year, GKM launched its collaborative R&D funding programme, giving businesses the chance to apply for a share of £2 million. Both rounds of the competition have now closed, with round one projects well underway, and round two applicants due to be notified on 19th December.
Successful projects awarded grant funding in the first round of the competition range from increasing production, reducing waste, enhancing the nutritional quality of fresh produce, and carbon sequestration. To read more about the winners, visit: https://www.growingkentandmedway.com/news/meet-the-grant-winners/.
GKM also offers Business Innovation Vouchers for Kent-based businesses, which Dr Saville said provide subsidised access to the expertise and facilities across regional research organisations within the consortium. The first round of the scheme ran this autumn, with a second round opening in 2023.
Dr Saville also spoke of new grant opportunities next year, mentioning a new grant scheme that will launch in early 2023, offering direct funding to businesses to undertake innovative, sustainable projects either alone or in collaboration with others.
Growing Green project
Growing Green was a pilot programme designed to support horticulture, food and drinks businesses towards net zero. Funded by the UK government through the Community Renewal Fund (CRF) and led by NIAB and its partners, Growing Green helped 36 businesses become more sustainable by offering:
1:1 support
Training and showcasing
Decarbonisation plan
Small grant to undertake a decarbonisation project
Among the successful applicants of the scheme was Nimisha Raja, founder of Nim's Crisps. Dr Saville's presentation revealed more about how she set her decarbonisation target of zero food waste at one of her business operations and how Growing Green helped her realise this goal.
"The grant money that we will receive from the Growing Green project will go towards a machine to grind all our dried waste product into powders, which we have already found a market for," Ms Raja said. "So, things like using it as flavouring for gin manufacturers and their distilleries."
"I think it will grow our business by 100-200%. It's a much larger market than a fruit crisp market. So, we're really excited about that."
Ms Raja added that the company is looking to reduce its dry fruit and vegetable waste by 30 to 40 tonnes a year, which she pointed out would be the equivalent of 300 to 400 tonnes of fresh produce per annum.
Although the pilot programme has now finished, Growing Green will continue to support businesses towards net zero through the GKM programme, Dr Saville said.
GKM knowledge exchange programmes
Alongside funding opportunities, Dr Saville highlighted a number of knowledge exchange programmes offered by GKM that focus on sustainability. These include the resource hub, physical and online events, business masterclasses, sustainability audits via the GKM mentorship programme, and the Sustainable Packaging Forum.
At the inaugural held in September 2022, businesses and academics from in and around Kent came together to listen to a series of inspiring presentations from leading food & drink packaging enterprises. The event has also seen the launch of a regional business network to address packaging challenges and targets from the roots up, Dr Saville added.
Speaking of the next steps for GKM, Dr Saville revealed plans to build a networking database for people and organisations who are involved or interested in sustainable packaging in the UK. The database will make it easier for individuals to fast-track their project ideas and explore funding opportunities with GKM innovation growth managers (IGMs).
Those who wish to be included in the networking database can complete a short online form or email one of the consortium's IGMs.
Last but not least, GKM is also looking to provide circularity opportunities for businesses by supporting collaboration aimed at reducing waste. According to Dr Saville, waste products that offer circularity opportunities include:
Prunings
Pomace from wine pressings
Waste fruit
Coir growing media
Ariplastics
Closing the loop on natural resources like rain or energy
Finishing up, Dr Saville encouraged anyone with ideas relating to sustainability or decarbonisation to get in touch with GKM for support with turning them into reality.
GKM is funded by the UK government's Strength in Places Fund, a UKRI programme that helps areas of the UK build on existing research and innovation to deliver benefits for their local economy.
Led by NIAB, together with the University of Kent and the University of Greenwich, as well as a number of science partners, GKM undertakes various projects to help support and sustain food, drink and horticultural businesses.
To get in touch with GKM, email robert_saville@niab.com or visit www.growingkentandmedway.com to learn more about the programme.