Latest fruit research summarised in new publication from NIAB
NIAB has published its first annual review summarising all the fruit related research and demonstration projects the crop research organisation is currently engaged in.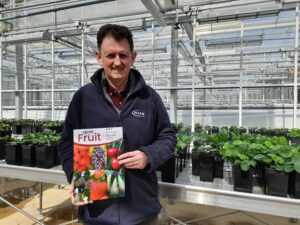 The NIAB Fruit Annual Review 2023 includes results of ongoing and recently completed projects relating to fruit crop protection and crop science carried out at NIAB's East Malling site in Kent. It also offers an overview of progress with breeding programmes on strawberry, cane fruit and tree fruit rootstocks, alongside a list of the new projects that have started in recent months and the latest developments at The WET Centre, Plum Demonstration Centre and Viticulture Centre. Additional updates are provided on NIAB's horticulture innovation activities through the Growing Kent & Medway project, and support for training the next generation of fruit research scientists through the CTP-Fruit Crop Research Scheme.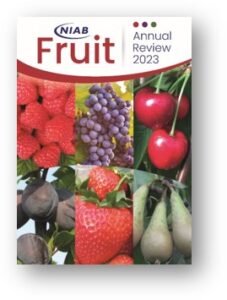 Commenting on the publication, NIAB's knowledge exchange manager Scott Raffle highlighted the great many projects being funded at NIAB's East Malling site encompassing a wide range of fruit research topics. "The industry is not always fully aware of our breadth of expertise or the useful results that growers could be tapping into, so we have produced this new publication to raise the profile of our work in short summary reports which are quick and easy to read. We plan to publish this Review annually to keep the industry abreast of project progress and new innovations as they occur."
Copies of the NIAB Fruit Annual Review 2023 will be available to collect at industry events this year.