Growers are "well up to the challenge", says Countess of Wessex
Her Royal Highness drew a crowd as she formally opened this year's National Fruit Show in Kent.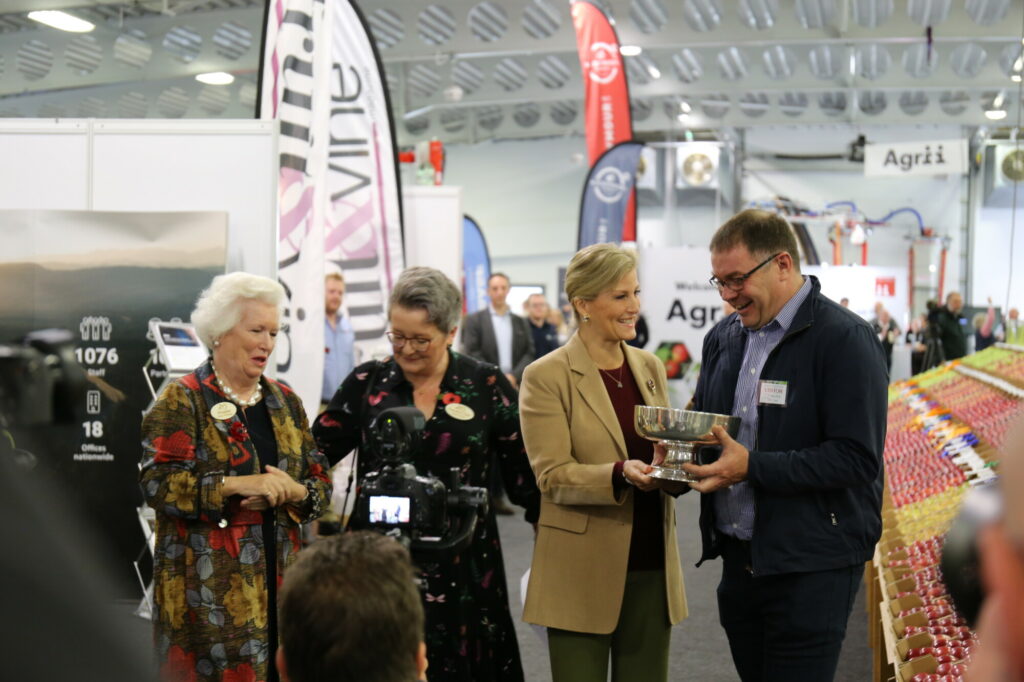 As the first day of the 89th National Fruit Show got underway last week (2nd November), HRH the Countess of Wessex acknowledged the difficulties facing the fruit industry – but said she believes growers are "well up to the challenge".
Opening the show, she praised the ongoing National Fruit Show president Teresa Wickham and thanked her for all the years she put into the show. "You're so dedicated to farming and you've been such a trailblazer in so many ways".
Her Royal Highness went on to say that it was in fact Teresa who had inspired her love of farming as she put her to work as a teenager picking raspberries and apples. "I understand the back breaking labour that picking apples entails," the Countess commented. "But we had many joyous days, months and years working [together] and it was that in fact that sealed my love of the countryside and farming."
HRH the Countess is president of LEAF and the patron of the Association of Show and Agricultural Organisations and has made a significant contribution to the Addington Fund.
During the event, she toured the show, learnt about the industry from growers and retailers and observed a careers session delivered by the National Fruit Show education team.