Fruit Logistica to feature new mobile optical sorter
This year's Fruit Logistica will showcase an innovative mobile optical sorter that is proving popular with UK growers faced with labour shortages, according to its manufacturer Haith.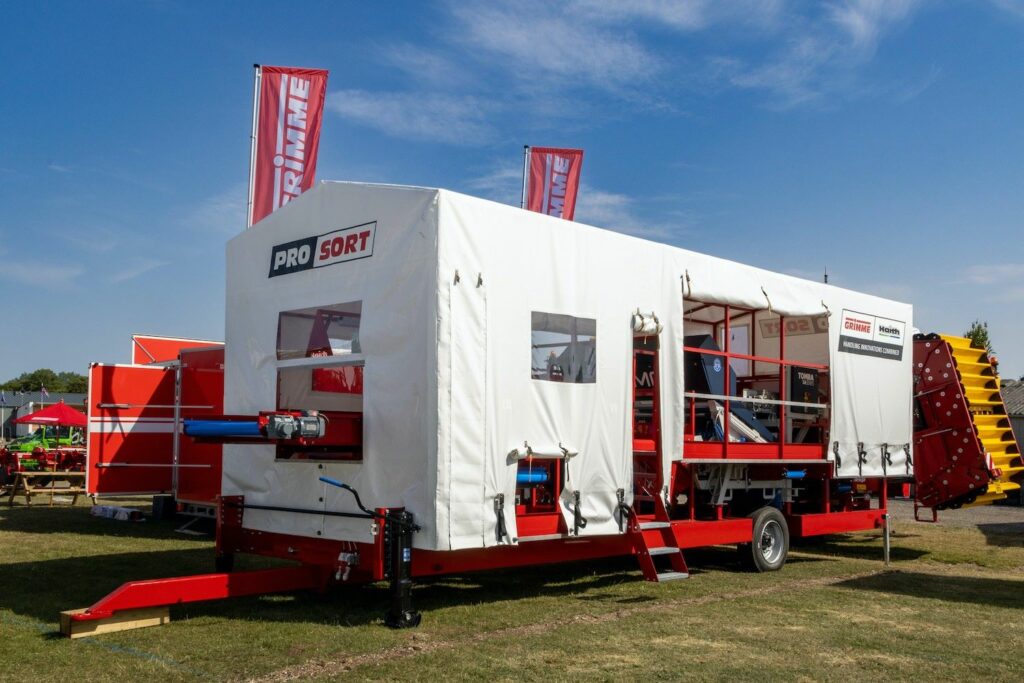 Held annually in Berlin, Fruit Logistica provides a platform for fresh fruit and vegetable growers worldwide to come together and discover new products and innovations, network and share ideas. This year's event will take place on 8-10 February at Berlin Fairgrounds and will bring exhibitors and visitors from 86 countries under one roof.
Vegetable handling solutions company Haith will be showcasing its Pro-Sort optical sorter for the first time at the event. Developed in partnership with Grimme UK, the unit automates the removal of stone, clod and foreign debris from potatoes and could alleviate current labour shortages in the industry.
Thanks to its integral Tomra 3A optical sorter, the Pro-Sort is capable of handling up to 100 tonnes per hour with high levels of accuracy. Moreover, the modular unit offers the flexibility of being used in the field, on a farm or integrated into a new or existing grading line.
Rob Highfield, sales manager at Haith, is confident the Pro-Sort will also appeal to European farmers.
"As well as wanting to find cost-effective, reliable and efficient ways to receive, wash and grade their produce they are all starting to talk about having the flexibility to move their handling machinery to where it's needed," he said.
"Labour shortages and the cost of labour are significant issues for growers. I think these two factors are behind the increasing interest we're seeing in our mobile solutions, such as our new mobile water treatment plant and the new Pro-Sort."
Mr Highfield added the company is looking forward to demonstrating how easy it is to transport and set up the Pro-Sort to visitors at Fruit Logistica.
In addition, Haith partnering with Grimme on the development of the product means that the Pro-Sort is compatible with the Grimme Cleanloader and the Grimme RH receiving hopper that enables the transfer of potatoes into the store.
To find out more about the new mobile optical sorter, Haith's full range of vegetable handling solutions and the benefits its partnership with GrimmeUK offers, visit stand A-21 in Hall 4.1 of the Messe Berlin venue or www.haith.co.uk.