Ernest Doe & Sons Fruit & Viticulture Machinery Show – Essex
Join Ernest Doe & Sons for their Fruit & Viticulture Machinery Show on Tuesday 11th July 2023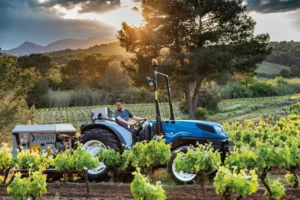 Taking place between 10am and 4pm at the New Hall Wine Estate, Purleigh, Essex, visitors will have the opportunity to explore Ernest Doe & Sons' extensive machinery ranges geared towards the viticulture and fruit growing industries.
Machinery from leading manufactures such as CaseIH, Berthoud, Dondi, FRM, Flemming, New Holland, Provitis, Marshall and Ideal will be on display.
Guests can enjoy a host of working demonstrations and see these machines in action. Industry experts will also be on hand to offer advice on specific pieces of machinery depending on visitors' requirements.
RSVP to Tom Wheatley, fruit and viticulture sales manager, via telephone: 07387 023467 or email tomwheatley@ernestdoe.com.