English wine set for a "breakthrough" in 2023
Balfour Winery, one of England's largest producers, believes that 2023 could represent a seismic shift for the industry, after a record-breaking harvest which could create new opportunities for English wine; both in this country and abroad.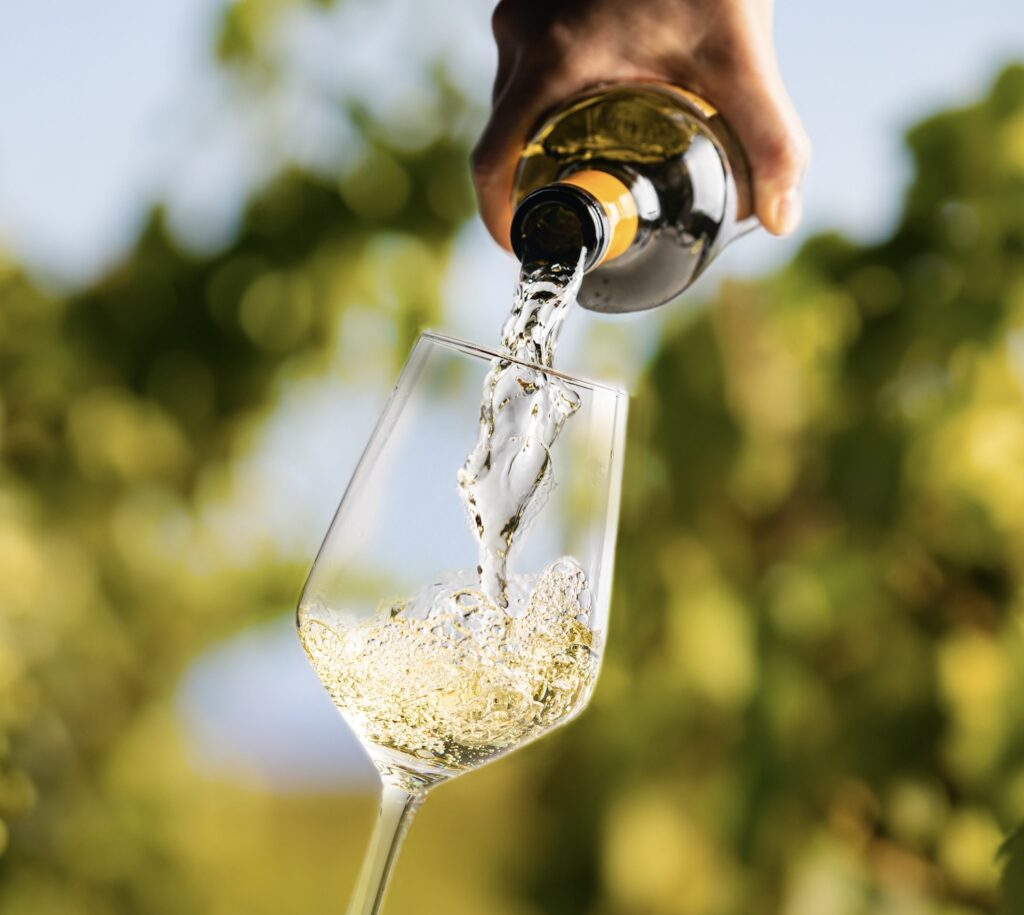 From their vineyards in Kent, plus their estates in Essex and Sussex, Balfour will produce over 870,000 bottles in 2023 – a 132% increase on 2022 and far beyond any other previous record in their 21-year history. 
Many English vineyards have seen increased yields this year after a wet summer and dry autumn provided perfect grape growing conditions, and Balfour believes that the legacy of the 2023 harvest could be felt for years to come, especially for English wines abroad. Figures from industry body WineGB show that in 2023 only 7% of the wine produced in this country is exported – but with more wine now available, this could soon change. 
Balfour is now targeting in excess of one million bottles per annum within the next five years, as further plantings come online and vineyards come into maturity. Currently, its award-winning wines are sold across Michelin-starred restaurants, such as Sketch, alongside national retailers like Tesco, Majestic and M&S. 
But it's not just quantity, head winemaker Fergus Elias at Balfour argues, which marks this year out. Whilst much of England's fledgling wine reputation is based around sparkling wines – 2023 could see a rise in more still wines and, in particular, English Chardonnay being drunk in the UK and beyond.
"In 2023 we've seen a real surge of interest in English Chardonnay and we have even secured a fantastic export deal to Norway for our Skye's Chardonnay 2022. We predict that trend will continue to grow, as this year's harvest has seen some of the best chardonnay I've ever been lucky enough to work with," he explains.
"Even before this year, we were challenging the likes of France for global listings of our still wines – and winning market share. English wine is now being enjoyed in America, Japan, Australia and in the Scandinavian nations, which already accounts for one in four exported bottles. And we believe this will continue to grow over the coming years". 
Wine is just one part of the story for most English wineries, with an average of 25% of their income coming from visits and tours, according to WineGB, and Balfour is also toasting record visitor numbers for 2023 alongside their harvest – and was recently recognised as the UK's only 'Gold Medal' winning vineyard by VisitEngland.
"We've seen over 20% higher visitor numbers this year than ever before, higher than even the so-called Staycation years – with a high number of those being from abroad. When people visit our vineyards, woodlands and wildflower meadows it's a truly unique experience – and one which helps to illustrate what makes English wine so unique. Paired with a record harvest, it just shows the growing awareness and appreciation for English wine in this country," adds Elias.
---