Earthworm power used to advance English vineyard sustainability journey
East Yorkshire vineyard Laurel Vines has been able to decrease the amount of ag-chems applied to vines using a natural product made by earthworms.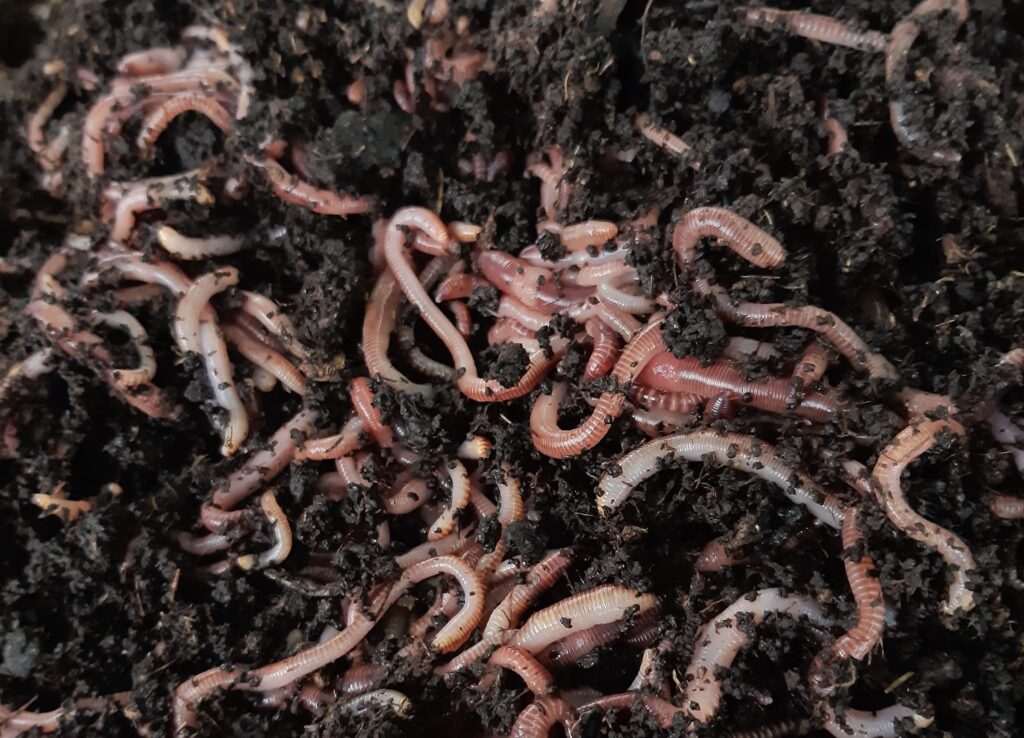 Ian Sargent, owner and head winemaker at Laurel Vines – which produces still and sparkling wines – is a firm believer in sustainability. He has worked to further improve his positive environmental impact at the vineyard year on year.
Having replaced fencing with hedgerows, installed solar panels and purchased electric machinery, he started using vermicast, a natural product made by earthworms, to further decrease the amount of agri chemicals applied to vines. 
"The use of vermicast has allowed us to reduce chemicals needed in the vineyard. It also has the additional benefit of being a great talking point during the vineyard tours. Our visitors and customers love the fact that we are working with our vines and using natural products to improve our impact on the soil and the environment.
"We now have signs in the vineyard explaining our sustainability work which helps drive curiosity and conversations with our visitors. The best thing about it, the vines look healthier and have been able to withstand all the challenges of running a vineyard," Ian says.
An improved symbiotic relationship
Vermicast is created by earthworms that produce a microbial-rich product filled with beneficial properties for all plants. Increasing the quantity, quality and variety of beneficial microbes allows for the activation of many of the plants' dormant functions and an improved symbiotic relationship between soils and plants.
Some functions in plants include increased resistance to pests and disease, improved uptake of minerals and nutrients, a rise in brix across the whole plant and more. In soils, these can include making existing nutrients and minerals available, improved root and plant protection against pests and diseases and better communication with the roots through exudates that are being created by the plant.
All these allow growers to decrease the need for chemical inputs. In vineyards, this can result in a number of improvements:
Studies in Adega Moure, Spain has shown that the microbial impact of vermicast creates a more expressive and complex wine 
In Australia there was an increase in yield of 56% Pinot and 34% in Chardonnay with a reduction in chemicals (Buckerfiled, 1998)
A research paper published in Plant Physiology and Biochemistry shows that the use of vermicast reduces Cu phytotoxicity in young vines
An experimental vineyard in Egypt also saw an increase in yield and fruit quality after substituting chemical inputs with vermicast.
UK catching up
Luke Boxall, founder and worm farmer at Soil Nurture, explains: "Earthworms have been the main component in soil production for more than 350 million years. They drive soil health by breaking down organic material and building up a beneficial microbiome which in turn provides nutrition and health benefits to all plants.
"Extensively used abroad, the UK is catching up and already a number of vineyards, as well as other growers, have been using vermicast and are seeing a number of improvements from planting new vines, increased harvest and improved disease resistance. I want to see more growers reduce the need of chemicals and improve their environmental sustainability whilst also ensuring the sustainability of their businesses."
Committed to sustainability 
Sustainability is also a key priority for WineGB, the national association for the English and Welsh wine industry.
Laura Tattam, sustainability manager at WineGB, says: "Sustainability is incredibly important to WineGB. As a young and vibrant industry, we want to ensure sustainability is at the heart of everything we do. While English and Welsh wine has gained a global reputation for quality, we believe we can also be world leaders in sustainability. We're committed to setting ambitious long-term goals and improvement targets to reduce our overall carbon footprint and regenerate our natural environment."
Laurel Vines is showing that prioritising sustainability can resonate positively with visitors and customers alike. The vineyard is reaping the rewards of leaving a positive mark on its land and the environment.
---