Crop candles and refills now manufactured in the UK
The Crop Candle Company is proud to announce a significant milestone in its history. Fruit & Vine spoke with the company about its new Crop Candles and eight-hour refills now being manufactured in the UK, which result in much lower carbon emissions.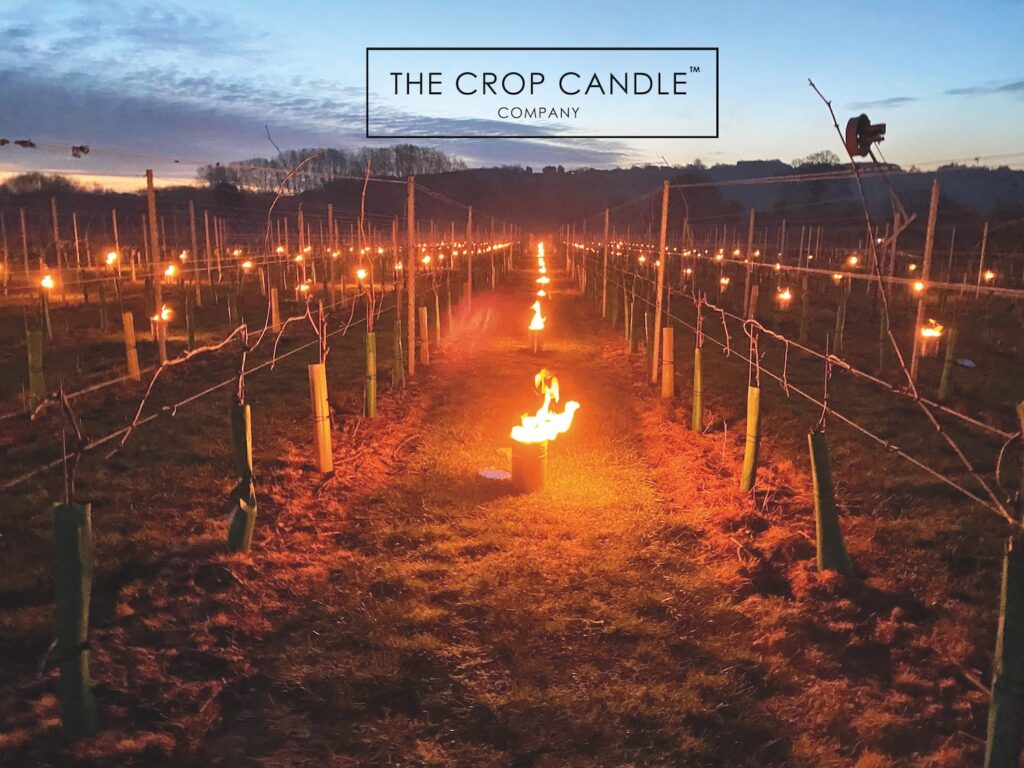 Since the establishment of The Crop Candle Company in 2020, we have been talking to vineyards, agronomists and managers to find ways to improve our product. We have been committed to enhancing the sustainability and efficiency of our candle formula, as well as our manufacturing and delivery processes.
Environmentally friendly
After two years of dedication, we have successfully shifted our production to the UK, proudly labelled as 'Made in Great Britain', using 100% vegetable wax that emits only 1.4kg of CO2/hr. This sets us apart from others on the market that use paraffin and stearin which can be obtained from animal fats and oils, resulting in much higher CO2 emissions of up to 14kg/hr.
Our candles are not only more environmentally friendly but also convenient to use and store. The introduction of our solid refills has taken sustainability even further, reducing the need to discard countless empty cans that often end up in inefficient landfills. Our refillable cans can be reused 3–4 times, providing a cost-effective and eco-friendly solution. Even if a small amount of wax is left in the container, our biodegradable wax refills can be added on top, avoiding any inconvenience during those cold spring frost hours.
By shifting production locally, we have eliminated the burdensome paperwork, costs, and transportation expenses associated with buying candles from overseas. This will greatly benefit last-minute orders, especially in the face of potential aggressive frosts like the one experienced in 2021.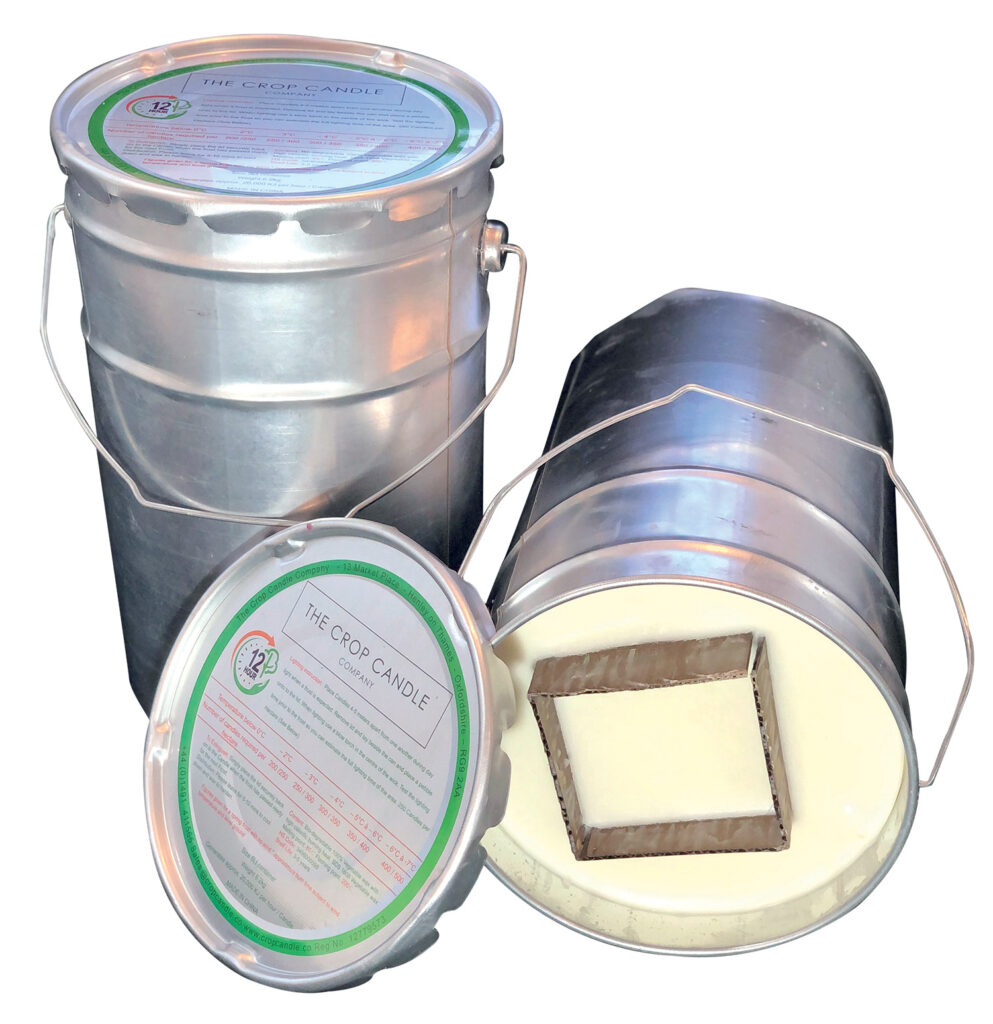 Efficient frost damage protection
Our Crop Candles offer a significant advantage over the French Stearin Bougies, equipped with an easy-to-light Eco Wood wool that lights in just one second, ensuring a quick and efficient setup. Lighting 1ha of the vineyard will take only 15 minutes with one person, thanks to this swift ignition. For optimal coverage, we recommend using 250 candles spaced 5m apart per ha. Each candle generates an impressive 25,000kJ of heat, providing exceptional frost protection for sub-zero temperatures, making our Crop Candles an effective and efficient choice for safeguarding against frost damage.
While estimating the effectiveness of other frost protecting solutions can be challenging, the Crop Candles stand as a reliable insurance option to have in the vineyard, especially if other products fail. We don't claim to be the ultimate frost-protecting fire-eating dragon or a gamechanger. However, for decades, frost candles have been the primary line of defence against frost, helping vineyards overcome Mother Nature's initial obstacle on their journey to harvest.
When you have the Crop Candles in your yard, you gain the confidence that the rest of the season's success lies in your hands. Remember, in the world of frost protection, you're only as good as your last frost, and having Crop Candles at your disposal empowers you to take control and ensure a fruitful harvest.
Increasing demand
In response to the increasing demand, we highly recommend placing your orders as early as possible. To make the process convenient for you, please feel free to contact us to discuss your requirements, including the protection of frost pockets and using our Frost v Bud Calculator to raise awareness. Our expertise will guide you on optimal ways to safeguard your buds during the frost season, ensuring significant savings without compromising their well-being.
In anticipation of the 2024 season, we are now taking orders. We are confident that we will produce enough candles to support the existing and new UK vineyards with our award-winning eight-hour candles and refills for 2024 season.
Embracing sustainability, efficiency, and quality, The Crop Candle Company continues to be a reliable soldier in the field when combat commences in the early hours of the spring morning against frost. Thank you for your continued support, and we look forward to serving you with our revolutionary UK-made products.
---