Cotswold Hills becomes first UK vineyard to trial eco-flat wine bottles
The Royal Agricultural University's award-winning wine and social enterprise, Cotswold Hills, is set to become the UK's first vineyard to sell wine in Packamama's eco-friendly flat wine bottles.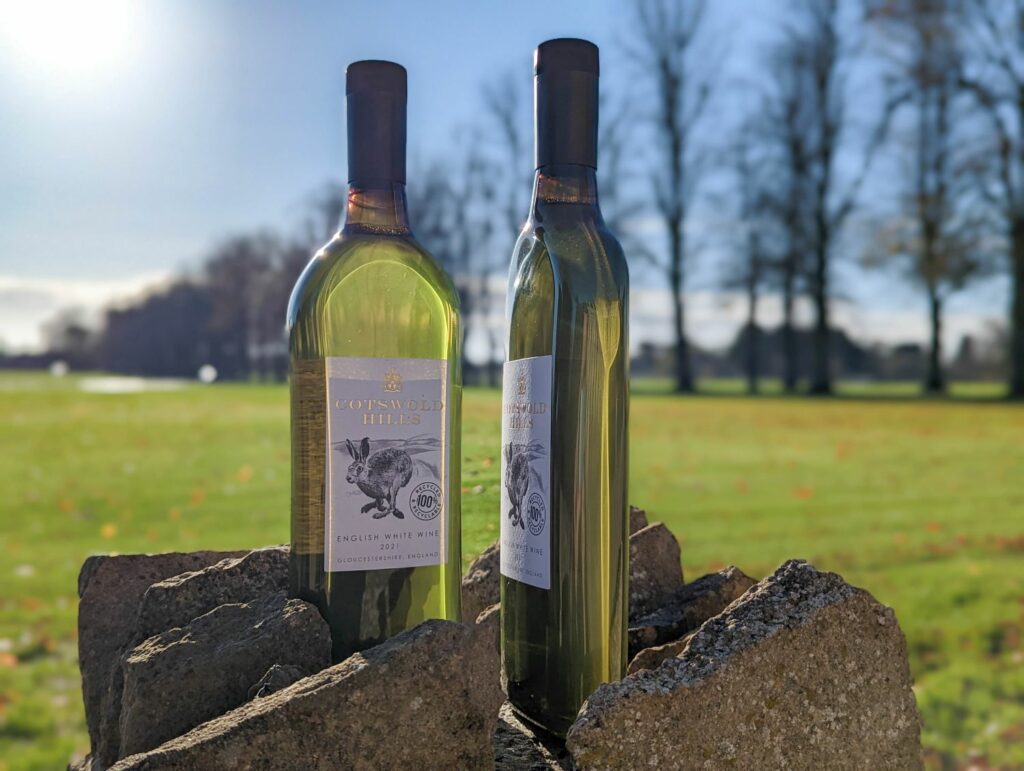 In a move towards a more sustainable future, Cotswold Hills will be offering a small run of its 2021 English white wine in the new eco-flat bottles. The initiative is part of an ongoing, student-led project undertaken at the Royal Agricultural University (RAU) that aims to promote environmental awareness in the wider industry.
In addition, the project gives students the opportunity to gain first-hand business and employability skills, learning about vineyard management, grape varieties, wine production, marketing and finances.
The RAU's student lead on the project, Hugo Sain-Ley-Berry-Gray, who is studying Applied Farm Management at the Cirencester university, said: "As students of food and agriculture, we are conscious of the carbon footprint associated with the industry. For the wine sector, glass bottles account for a high percentage of these emissions.
"Eco-flat wine bottles offer Cotswold Hills a product that aligns with our sustainability objectives. Reducing the weight and changing the material of our bottles is a step in the right direction to solve an existing problem. As new entrants into the industry, this was an opportunity we were keen to explore.
"Packamama's eco-flat wine bottles provide an exciting opportunity to innovate and reduce the emissions of our product. Being the UK's first vineyard to trial this format is exciting and we hope to inspire others to explore this option."
Based in London, Packamama is a climate tech packaging business on a mission to help create a low carbon future in the drinks industry. Its passionate team provides forward-thinking wine companies and brands with innovative, climate-friendly bottles to implement into their businesses and across the world.
Committed to supporting the next generation of the UK wine industry, Packamama provided their 100% recycled PET bottles produced in Suffolk for the student project. This innovative packaging format produces only half the emissions of a traditional round, glass bottle due to space, weight, and energy savings.
Judith Candy, business development manager at Packamama, said: "The students involved in this project at the RAU represent a generation of eco-conscious young people who will not accept high carbon footprint products given the climate crisis.
"As such, it has been a pleasure to support their endeavours in creating a local and sustainable product through supplying our lower carbon footprint bottles."
RAU students will be selling Cotswold Hills wine in the new flat bottles at the Cirencester Advent Market that will take place between 10am and 4pm this Sunday 27th November.
Katherine Duke, head of enterprise & employability at the RAU, said: "This is an incredible project and we, at the RAU, are really excited to be the first English wine producer to use these new eco-flat bottles.
"We are thrilled to be launching these in the run up to Christmas as, not only are these bottles better for the environment, their innovative flat design is ideal for online gift purchasing as they can be posted through a standard letterbox."