British strawberries "well worth the wait" this season, experts say
Although British strawberry season arrived a month later than usual due to the cool spring weather, the slower ripening period means the nation can expect to enjoy bigger and juicier berries this year, experts have said.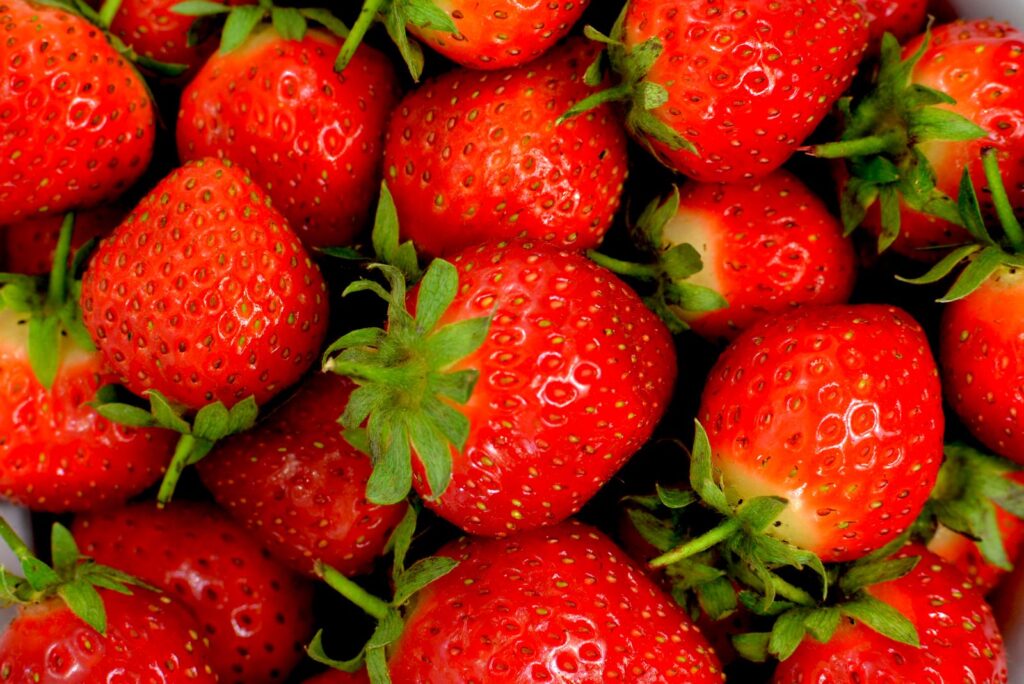 What's more, abundant sunlight and warm temperatures in recent weeks have resulted in increased sugar levels in this year's crop, leading senior agronomists to report that the fruit will be particularly sweet.
Meanwhile, cooler nights allow strawberry plants to rest well and put their energy gained from the day into producing high natural sugars at night.
Due to this year's unique weather conditions, British strawberry production is expected to hit its peak around the third and fourth weeks of June, three weeks later than last year. This means British strawberries will be in their prime around the big events of the season, such as Wimbledon, Royal Ascot, Lord's Test Match and Henley Royal Regatta.
Fresh berries (strawberries, raspberries, blueberries and blackberries) continue to be the most popular fruit item in shoppers' baskets, enjoying the biggest market share (28%) of all fruit sold in the UK.
This has pushed the value of the British berry industry in year-round retail-sales to an all-time high of £1.7 billion, of which shoppers spent £778 million on strawberries in the last year.
Advancements in growing techniques now mean the UK is self-sufficient in producing the nation's favourite fruit for the whole summer season from May to October, projecting further growth for the industry.
Nick Marston, chairman of British Berry Growers, the industry body that represents 95 percent of berries supplied to UK supermarkets, said: "Our strawberry crop has arrived a little later this year – but the good news is that they are well worth the wait.
"Cooler spring weather means that strawberries have ripened a little more slowly which allows them to grow particularly large – and the recent bright weather has boosted their sugar content ensuring they're incredibly sweet tasting too.
"Advanced growing techniques now mean we now produce fresh British strawberries from May right through to October. That's great news for UK shoppers and it means big business for the UK economy too."