Bayer to take over NIAB's strawberry breeding operation
As of January 2024, NIAB's entire strawberry breeding programme, including the varieties within the Malling Fruits portfolio, will be overseen by global biotechnology firm Bayer, as the company seeks to expand its fruits and vegetables business to strawberries.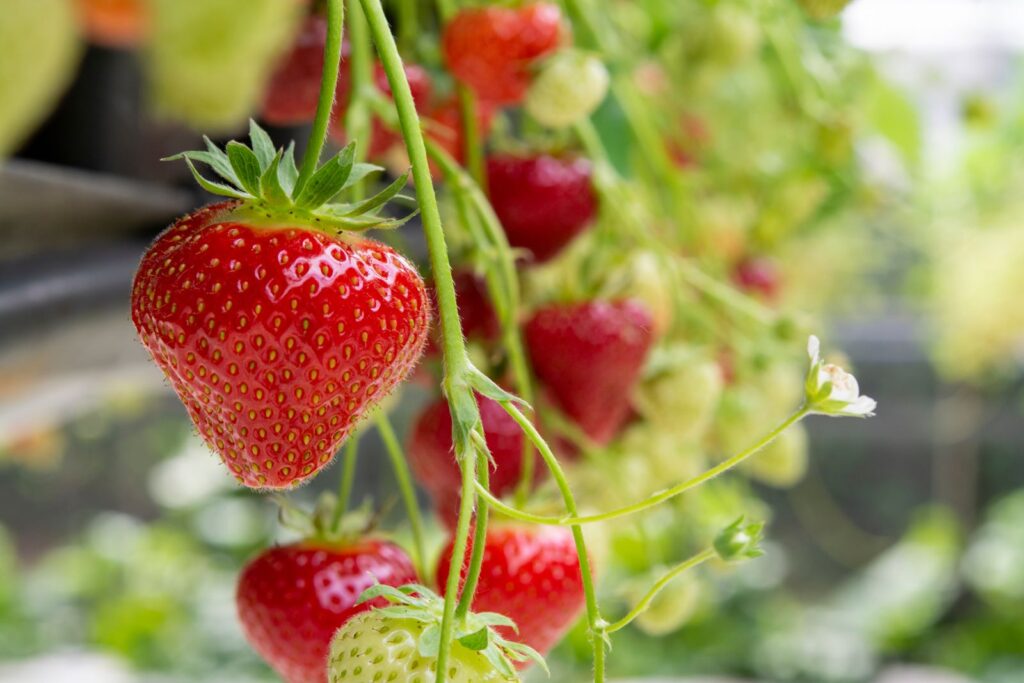 The move will allow NIAB to concentrate on its soft fruit research, as the organisation moves to prioritising research programmes that directly benefit growers, consumers and the environment.
According to NIAB, it will also open up new opportunities for the organisation to work with leading soft fruit breeders and propagators across the industry, including Bayer.
Following the transfer on 1st January 2024, the strawberry programme will continue to operate from the East Malling site in Kent, with NIAB retaining the raspberry and cherry variety breeding programmes.
Reflecting on the success of the strawberry breeding programme since it first began in 1983, NIAB CEO Professor Mario Caccamo said: "We have launched nearly 50 varieties of soft fruit with sales exceeding 400 million plants, including the popular and well-known strawberry Malling Centenary.
"Bayer's acquisition will ensure this success, and legacy, is protected and strengthened, opening up new opportunities and markets for this leading programme.
"As well as bringing accelerated innovation to UK growers, Bayer will also make these great-tasting strawberries available to more growers and consumers around the world," Mr Caccamo added.
With the acquisition of NIAB's strawberry assets, Bayer seeks to expand its focus on polytunnel fruit growers to meet the growing consumer and retail demand for year-round, high-quality strawberries.
The company's strawberry offering, which will also include varieties available for field growing, are complemented by Bayer's biological and chemical crop protection products.
"Strawberries are the fastest growing fruit crop, with year-round demand exceeding supply," said Inci Dannenberg, head of Bayer's Vegetables business.
"With Bayer entering the strawberry market, we will offer growers premium genetics combined with innovative crop protection products and digital solutions. The addition of strawberries to Bayer's portfolio is a natural progression that many of our customers are making as well."
With its advanced breeding technologies, Bayer will continue to deliver the advancements consumers, retailers and growers need. "We have built a strong foundation in precision breeding capabilities and look forward to bringing these approaches into strawberries," said JD Rossouw, Head of Vegetables Research & Development at Bayer's Crop Science Division. "Using these techniques will enable us to continue to advance on the foundation set by NIAB and deliver superior strawberries to our growers and the value chain."
Mr Caccamo added: "We look forward to continuing our links with Bayer, ensuring the benefits of high-quality crop research and innovation are transferred effectively into practical agriculture."