£12.5M awarded to projects to develop robotics and automation tech
The farming minister has announced 19 projects will receive a share of government funding to develop new technologies to predict strawberry yield, increase vineyard productivity and optimise harvesting schedules.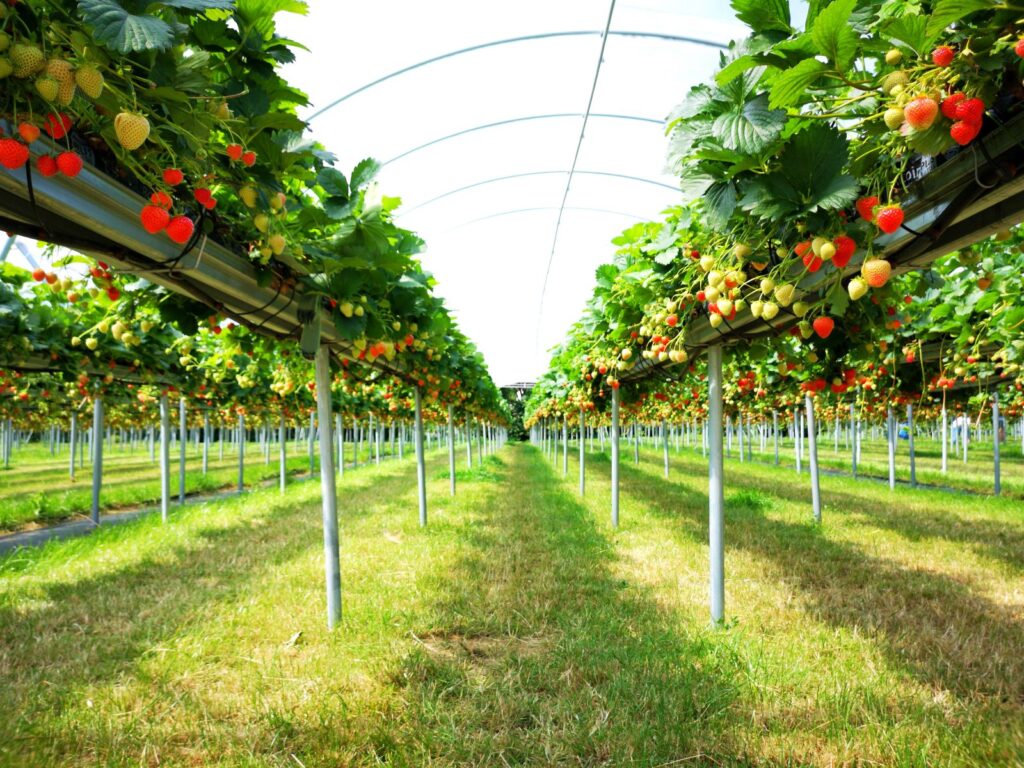 Robots, drones, and automated vehicles will receive funding to increase productivity and enhance sustainable farming practices, the government has announced.
Speaking at the World Agri-Tech Summit this week, farming minister Mark Spencer said 19 projects have been awarded a share of £12.5 million government funding.
The projects are funded through the Farming Futures Automation and Robotics competition, part of Defra's £270 million Farming Innovation Programme (FIP).
They include:
Developing a system to accurately predict and enhance quality of strawberry yields
Reducing waste and optimising labour and harvesting schedules
A new system to digitally map and monitor vineyards using drones, robots and sensors
A navigation system for field-based robotic vehicles to improve accuracy and reliability and enable safe navigation in farmyard and field operations.
Mr Spencer said: "Farmers are always forward-looking, and innovation is key to driving a resilient, productive and sustainable agriculture sector that puts food on our tables.
"The government stands firmly behind agri-tech innovation as the cornerstone of modern farming practices. By providing opportunities, funding and a supportive ecosystem within the sector, we aim to empower farmers, drive innovation and create a sustainable and prosperous future for agriculture across the UK."
Oli Hilbourne, CEO and co-founder at Outfield Technologies, said: "The VISTA Project is a great example of the strength of UK innovation funding, bringing together technology companies, growers and academic partners to solve specific industry challenges.
"The UK's wine industry is growing rapidly, learning best practice from other wine growing regions. With VISTA, the UK wine industry has an opportunity to set the international standard and export our knowledge to the rest of the wine growing world. We are really excited to get started on the project and work with UK vineyards to drive productivity increases."