Farmers urged to embrace viticulture amid soaring demand for English wine
As climate change is increasingly felt across the UK and many wineries look to source more grapes to keep up with demand, Balfour Winery co-founder Richard Balfour-Lynn is urging British farmers to diversify into viticulture now and reap the benefits in the years to come.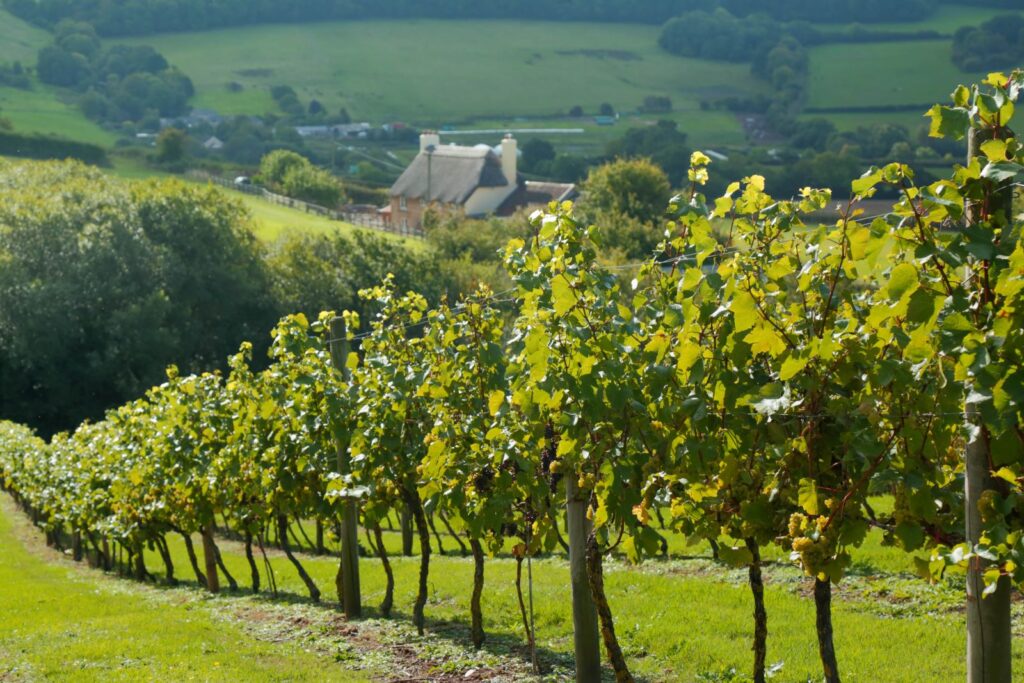 English wine has grown dramatically in recent years, with WineGB data showing a 70% increase in plantings resulting in an estimated 4,000 hectares being currently under vine in the UK.
However, demand for English wine is still outstripping supply, with wineries like Balfour – which is based just 50 minutes from London, in Kent – looking to source more grapes by turning to farmers who may not have considered the crop viable in the past.
The demand for homegrown wine has been considerable, with events like the recent English Wine Week that took place between 17th and 25th June pushing overall sales to over 9 million bottles. Wineries are having to act quickly to keep up, and Balfour alone is aiming to double production over the next five years to one million bottles.
Richard Balfour-Lynn, who co-founded Balfour Winery in 2002 with his wife Leslie, produces grapes from a 400-acre estate surrounding the winery just outside Staplehurst. But even with new vines planted last year, the business is still looking for partnerships with farmers or fruit growers to fund further expansion amidst the clamour for English Wine.
"The opportunity is huge," Mr Balfour-Lynn remarked. "This industry is only going one way; and farmers who diversify now will reap the rewards in years to come. We've worked with a number of landowners and farmers over recent years to help them produce grapes, as the climate and landscape for English wine continues to improve."
"With so much pressure on farmers – from rising costs, to climate pressures – growing grapes can really help to diversify your business, increase the cost of land and help produce something utterly delicious," he continued.
"It can work alongside traditional agriculture, and with the expertise we have at companies like Balfour; we can guide you through the process from planting to your 20th harvest."