Balfour Winery unveils new board and ambitious growth plans
Balfour Winery, a producer of award-winning English wines, has recently appointed Adam Williams as chief operations officer and Jack Merrylees from Majestic Wine as it's new marketing & PR director, as the company prepares to double production to one million bottles a year.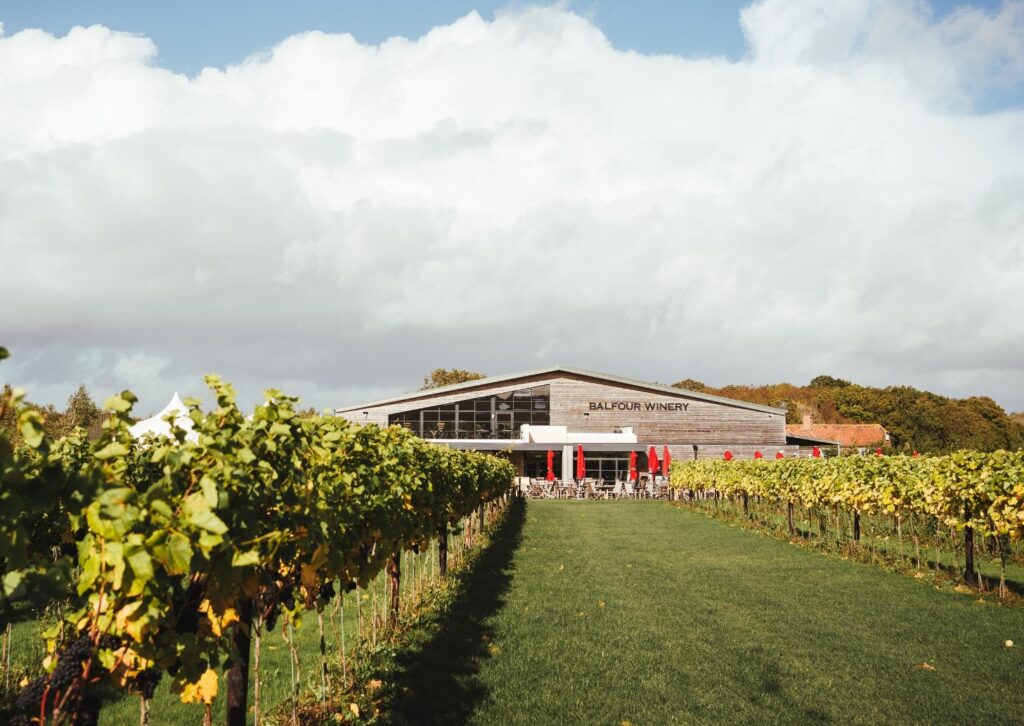 Co-founded by Richard and Leslie Balfour-Lynn, the first vines of Balfour Winery were planted on the beautiful Hush Heath Estate in 2002. Five years later, Balfour Brut Rosé 2004 became the first English wine to win a gold medal and the Trophy at the International Wine Challenge.
Now one of the country's most innovative and highly regarded English wine producer, Balfour Winery releases over 400,000 bottles a year with plans to grow further.
Mr Merrylees joins Balfour having spent eleven years at Majestic, where he initially joined as a graduate trainee in 2012. More recently he has held the position of head of content, brand & PR; responsible for the company's national brand, PR, e-marketing and events.
At Balfour, he will have responsibility for driving growth and interest across the company's brands, as well as a key focus on increasing further visitor numbers to the winery, which is situated just outside Staplehurst in Maidstone, Kent.
Mr Williams, on the other hand, joined Balfour in 2016 as sales director and has been promoted to chief operating officer, with a continuing responsibility to oversee the company's trade plans and growth. The new board also includes Fergus Elias as head winemaker and Sarah Easton as commercial director.
Commenting on the announcement, Mr Williams said: "We're proud to be one of the real pioneers of the English wine movement and have some fantastic and exciting ambitions for the next few years. Jack joins our new board to help make these plans a reality working alongside the brilliant team we have here with Fergus and Sarah.
"We think there's a huge opportunity for the English wine industry to really capture the hearts and imaginations of wine lovers across Britain; to help people to discover the incredible wine region that's under an hour away from London.
"Bringing those connections and stories to life, helping to drive further interest in the category and making more delicious wines will be key to our continued growth," he added.
The beginning of a new chapter
The winery has also revealed plans to double production to one million bottles per annum at its beautiful 400-acre Hush Heath Estate in Kent and is supported in this goal by long-term grower contracts.
The 20-year-old enterprise, which also operates a network of ten bars and pubs with boutique hotel rooms across the South East, London and the Cotswolds, alongside a beer and cider arm – Jake's Drinks – is predicting 2023 to be a breakout year following an excellent twelve month period.
Due to its stellar location and splendid offerings, Balfour is one of England's most visited vineyards and believes wine tourism will become an even greater focus in the months to come, as more and more Brits look to staycations and connect with homegrown producers.
In fact, a recent VisitBritain survey suggested 42% of inbound tourists would enjoy a visit to a winery, and Balfour will continue to capitalise on the trend with its full range of tours, tastings and events.
Balfour co-founder Leslie Balfour-Lynn said: "When we established our first vines just over twenty years ago, our ambitions were to create wines that Richard and I loved, and I am proud that we now have a portfolio that rivals some of the best wines in the world.
"The reception and growth over the past 20 years has been superb as we go from strength to strength- and with our new board in place it feels like we are still just getting started.
"This year promises to be the most thrilling yet. We have a lot in the pipeline, from new developments at the winery to some extremely exciting new wines soon to be released alongside the continued development of Jake's Drinks and our pubs. I am pleased to have Adam and the team at the helm, to really help us capitalise on this momentum."